It seems only last week or so I created a thriving international bloggers' group, and yet, it seems I just can't sit still. Because yesterday, I got this nagging idea that just won't let me go. And I've embarked on yet another adventure, which is… A new blogger support group! Let me explain what this group could be:
a place for new bloggers to ask all their questions, be they technical or content related
a place where new bloggers can get emotional support on all the puzzling things
a place where book blogging etiquette would be explained

(I wish someone told me half the things a year ago!!)

a place to find your fellow new bloggers and start out with a few followers instead of talking to the walls for 2 months
I'm also planning a post series about beginner things, like tutorials and how tos, and I would love guest posters!
And it's not just new bloggers that I want in this group – what we will need is some experienced people as well, especially people on the Western side of the globe, as I will only be able to participate during my daytime (and I live in Europe). So, if you are a new blogger who'd like to join, or if you're an experienced blogger who'd like to help, fill out this Google form and I'll contact you! And if you simply have some friends who you know would appreciate this, just point them to this Google form:
~ Last Week On The Blog ~
And now back to the blog! Last week I did a buddy read with Trang @ Bookidote of All the Light We Cannot See. Unfortunately, I did not enjoy the book! But I really urge you to read the review of All Day. It's an important book about racism in the American society, a must-read for Westerners for sure. And, last but not least, my discussion on friday was about how we should be positive about our book blogs this year. Go read, people say it gears you up for a good mood!
~ Coming Up Next Week~
Next week I'll be reviewing one of my favorites this year, a beautifully written masterpiece called The Gargoyle by Andrew Davidson. Then there will also be a list about books that contain dark, mythologicla and mysterious creatures – you should give it a go if you like writers such as Neil Gaiman or Stephen King. And at the end of the week we will have State of the ARC #5! So get your ARC game straightened out.
~ Little Book Haul ~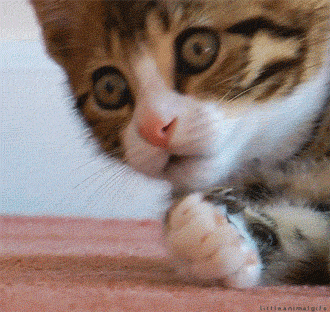 Can you believe it?!! I only hauled one book. ONE BOOK! I don't recall when that has last happened!!! WOW! Christmas miracles..?
~ In The Bookish Community ~
The Orangutan Librarian shares their least favorite fantasy tropes
Vlora @ Reviews and Cake explains Why Old Books Deserve 340% More Attention From You
Krysta @ Pages Unbound tells us why she's not interested in requesting ARCs
So how has your week been? And what are you reading? What did you haul?
As usual, I'm linking up with the Sunday post meme at Kimba's book blog and Stacking The Shelves over at Tynga's Reviews.
I'm Evelina and I blog about books that made an impression on me. I love middle grade, women's, scifi and some literary too.