For some reason, I can't even recall what this week's been like! I… taught a class? Maybe? I… Ate? Maybe you remember what I did..?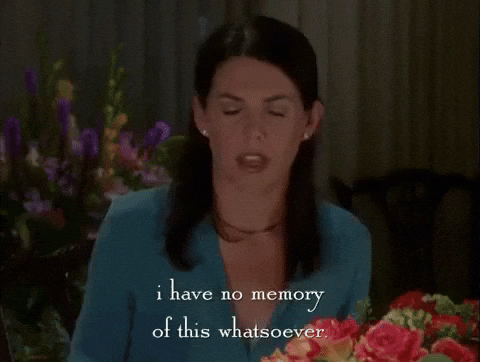 All I know is that I remember a dream I had tonight, which was that I accidentally wrote a novellete, when trying to write a blog post. Go figure. I'm not even in NaNo! All of you must be rubbing off on me or something.
However! Luckily, I did this on Friday, which still counts as the glorious weekend, so I remember I wanted to ask you about your Pinterest accounts. Do you guys have Pinterest? If so, I want to follow your boards! I have started my own account and I don't know what's the easiest way to connect with friends there. So if you would follow me or give me your links in the comments, I'd love to connect with you! I will be pinning mostly funny bookish stuff – for now, until I figure out what Pinterest is all about and what I want to do there 😀
~ Last Week On The Blog ~
Last week we had full throttle on the SciFi Month, although I am sorry that I didn't visit much of you other SciFi Month'ers during the week, as I was incredibly busy. I'll try to catch up! So last week, I reviewed Central Station, a non-Western slice of life sci-fi, also wrote a touchie post that a lot of you loved about how my sister helped me become a book blogger, and also I wrote a discussion/list about the hopeful scifis I've read, cause we just can't keep reading about sad futures all the time. Oh yes, I also posted a monthly recap, and although I usually don't include Sunday posts, maybe you want to see what happened during my month, if you missed it.
~ Coming Up Next Week~
Next week I will be posting just about my only non-SciFi Month review (for a change) for Sweet Bean Paste, a very sweet and endearing book with a little twist about the things that matter (namely, illness and isolation of those who are different), then we'll be back to SciFi Month with Neal Stephenson's The Diamond Age: A Young Lady's Illustrated Primer, which was a great book, especially if you like Stephenson, and we will finish off the week with a review of Gemina.
~ Little Book Haul ~
I was doing so great last month with the hauling. I feel like this month I'm going to have an abundance of books again, *sigh*. Here are my weekly grabs. I also include one from last week, since we… Didn't want to talk about the haul on last week's Sunday post. Heh.
And that's all! Unfortunately, I haven't been blog hopping much, so no links this week. Hopefully, next time… Share your news with me in the comments!
As usual, I'm linking up with the Sunday post meme at Kimba's book blog and Stacking The Shelves over at Tynga's Reviews.
I'm Evelina and I blog about books that made an impression on me. I love middle grade, women's, scifi and some literary too.