I am posting late today yet again, although this time it's not a pie to blame – it's an ARC! For a reason like that? Anything goes. Basically, I finished my reading list for the month at the end of this week and was stumped… What do I do now? When I realized that October is still not over and I can read a few ARCs. Which I did. One yesterday. One today.
I KNOW RIGHT.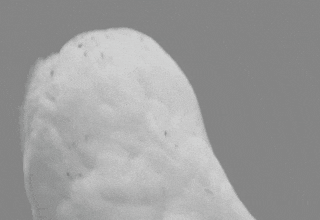 I guess my reading speeds have picked up since doing Dewey's? I'm really wondering about that right now, cause never have I ever before read two books in two days, no sweat. Maybe it was all in my head? That it's a big chore and I couldn't do it? And participating in Dewey's must have removed that mental barrier?
All I know is I'm really happy about that, and the Ebilshrimp has been gaping at me with wide eyes these days, every time I announce I'm starting a book and say I've finished it before bedtime. #worth
Have you ever experienced that?
~ Last Week On The Blog ~
Last week we had a random assortment of posts. One was a review for Quackery, a fun jumble of a book about everything that was notorious in medicine from the very earliest times up to this day. Another one was a review for a teen book called Kat and Meg Conquer the World, which is generally a very nice book, although a little tough to read. And last but not least, I had a guest post by Joanna Kafarowski about How To Be A Lady And Win At Adventuring. So catch up with anything you might have missed!
~ Coming Up Next Week~
Next week we will have State of the ARC #3, so if any of you are up for joining, plan your post for the 30th. On the 1st I will be announcing my schedule for Sci-Fi Month 2017, so please check up to see what you should expect on my blog during November. And then on Friday Sci-Fi Month begins with Contemporary Sci-Fi Musts, or why you should know the series Remembrance of the Earth's Past. Looking forward to this week myself!
~ Little Book Haul ~
After hauling 4 books by Alice Hoffman last week, I am just as surprised at you that I am hauling yet another one, but Turtle Moon has been on my wishlist for a while, and let's face it, Hoffman fan once? Hoffman fan forever. Although I'm even more surprised that I'm hauling Hugh Howey's Sand, the third and final installment of the Silo series, after I was so pissed off by the awful second book. But I've heard that the third book picks back up, and I must know how it ends, and it only cost me a few bucks on a sale, so…
~ In The Bookish Community ~
Rachel @ Confessions of a Book Geek shares a great post about how reading is a superpower!
Shruti @ This Is Lit shares a fun post about a Wanted YA trope heroine
That's it for this week! What's new with you? Share your news and update links in the comments!
As usual, I'm linking up with the Sunday post meme at Kimba's book blog and Stacking The Shelves over at Tynga's Reviews.
I'm Evelina and I blog about books that made an impression on me. I love middle grade, women's, scifi and some literary too.