So this past week? Let us try to solve this as a mathematical problem (*gasp!* don't run away yet.)
Given:
First of all, every day there is work to do till 8.30.
Secondly, there is roughly a metric ton of fatigue.
Thirdly, I think time has shrunk? (Must be some weird quantum effect in action.)
Problem:
How much reading will the subject do, given these conditions?
Solution: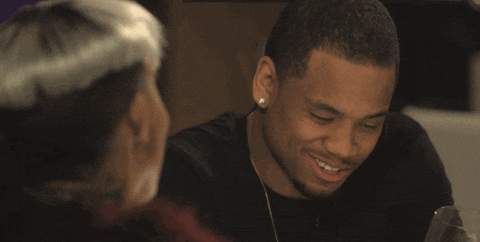 That's why I'm sorry if I didn't visit your Sunday/Monday post last week! I had such a hard time catching up. Thankfully, I had a few posts scheduled, and I have an exciting announcement this week! I'm finally getting my co-blogger to join the rig, and you will be hearing from him next Friday! So excited!!!!! More info below.
~ Last Week On The Blog ~
This week I've posted two reviews and no discussion, as like I said… Tough week! Here they are:
~ Coming Up Next Week~
Hopefully, next week will be a lot more interesting. First of all, I've got the long overdue tag that I should have done ages ago! I promise it's funny. And the most exciting thing next week… Is the introduction of my co-blogger!! (AKA my boyfriend.) I promise you that post is even funnier! Cause if I've ever made you laugh, that guy's got me in stitches every day. Humor is what he does. Also, he will be reviewing fantasy on my blog, which is something a lot of you like, so I thought you would be excited as well! Keep a look out for that post on Friday.
~ Currently Reading ~
Right now I am buddy-reading Attachments with Jackie @ Death By Tsundoku, and we will be reviewing it on both of our blogs in interview form again! Those reviews are always fun, aren't they? I will also soon start In Case I Go and The Rules of Magic. Reviews to come in October.
~ Little Book Haul ~
I also hauled three books this week. I am pretty excited about the two first ones – But My Brain Had Other Ideas is a kind of book I like to read for understanding disability and people who have suffered trauma better. I'm also really excited by Central Station, which has been nominated for, well, a load of stuff (NPR Best Book of 2016, Amazon Featured Best Science Fiction & Fantasy Book, Guardian Best SF & Fantasy Book of 2016 Longlist, British Science Fiction Award 2016, Best Novel 2017 Arthur C. Clarke Award nominee…) So to put that out there for all you sci-fi fans, it's currently up for request on Edelweiss.
~ General Rambling ~
Share your Facebook pages with me please! I would like to follow you. And just in case you want to follow me too, here is my link. I suggest replying on the tweet, cause other people in the follow train might follow you too. And RT, if it's not too hard. Thanks!
No? Nobody wants me to follow their Facebook page? 😂 RT!! #bookbloggers https://t.co/3w7LJU134u

— Evelina | Avalinah (@AvalinahsBooks) September 14, 2017
~ In The Bookish Community ~
Last week I saw so many good posts! It's partly that I blog hopped quite a lot and read a lot of your Sunday posts, and you people shared some wonderful links! Some of there are older than a week, and you might have seen them, but I still take great pleasure in share a wonderful article or two. Enjoy!
This was my find of the week! Shruti @ This Is Lit Blog shares a ridiculously funny discussion post about the 7 types of reviewers! You HAVE TO read this one. I promise you, there shall be laughs. Lots of those.
Jennifer @ BTH Reviews shares 5 ways to get free books! Most of these will be known to a seasoned blogger, but for any of you new people out there, this is a great article! Even having blogged for one year, I found one service I still didn't know.
Karen @ Kissin Blue Karen shares a post about how she finds new books and specifically new releases to put on her TBR. I didn't know at least one way of finding out about new releases, so it's a really useful article.
Jennifer @ Busy Being Jenniffer shares something important to all of us – Sh*t You Should Know About Blogging: Giveaways have Rules! By which she means LEGAL rules. Go read it. It's important.
As usual, I'm linking up with the usual crew for the Sunday meme at Kimba's book blog, also with Stacking the Shelves at Tynga's Reviews, Book Date for It's Monday! What are you reading? and Mailbox Monday.
I'm Evelina and I blog about books that made an impression on me. I love middle grade, women's, scifi and some literary too.