So you might remember how I said I have had about the worst week ever last Sunday? Well… I had an even worse one this week. I can't even tell you… And that's partly the point of this post. I have no posts scheduled. I haven't hauled books in two weeks. I haven't finished reading one since the end of March. Everything is frankly just falling apart around me, and I'm fighting to just stay afloat. I'm afraid I'll have to announce my first real hiatus, because I just have no spiritual energy for blogging right now, and even if I did – I literally don't even have time to write.
I hope this hiatus won't be for long. Maybe just for this week. If things go better. Please wish me luck with things! Your support means the world to me, and I just wanted to thank some of the amazing bookish people on Twitter (you know who you are!) who posted wonderful cheering things and talked to me in DMs to help me out during a tough time. You are all in my heart! You have no idea how much you've helped. It really means a lot to me!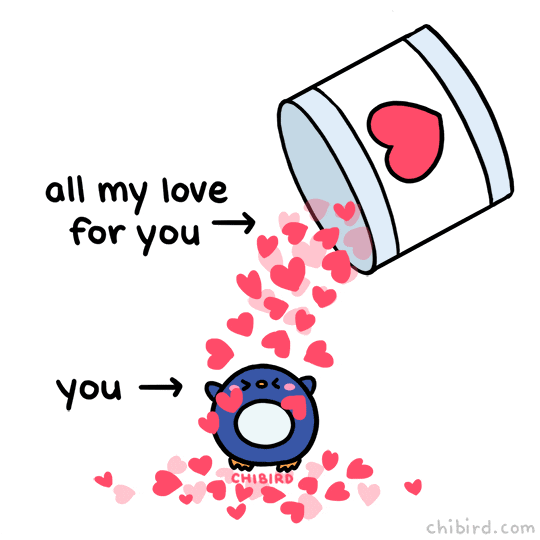 A GIF of hearts falling out of a jar on a little bird or penguin like creature, saying "all my love for you" about the hearts and "you" about the birdie
~ What I Talked About Last Week ~
I'm glad I at least had a post scheduled for the lovely Paper Fury's book The Boy Who Steals Houses! Which was one of my absolute favorites of March, as well as probably of the whole year. You totally need to read it, and last week I published the reasons why. And I also reviewed another book that's geared towards teens and kids – something in the middle, actually – The Swish of the Curtain, which was an amazing book, and I keep wanting to find another series like that to read because I enjoyed it incredibly – mostly for the upbeat vibe, which is something I really need right now. Read the review and find out why!
So how has your week been? What are you reading and what did you haul?
As usual, I'm linking up with the Sunday post meme at Kimba's book blog and Stacking The Shelves over at Tynga's Reviews.
I'm Evelina and I try to blog about books that matter, with a bit of fun there too! Disability and equality will be topics you see a lot, but there's also a lot of scifi, fantasy and… GIFs. I'm also the proud founder of #ARCsAnonymous.