Check out on Goodreads
Not going to rate
This post is going to be problematic. It was a changing experience for me as a blogger, that's for sure. Most of the time we just read books we like, or don't like. Simple as that. But sometimes the issues are slightly bigger than us and our likes or dislikes. That tends to be the hard part of blogging.
First of all, the book's not even bad. The writing is good, the story is good. Easy to read. So much so that I was going to have a giveaway on my blog. I mean, it's #kidlit. Kids' books are meant to be safe, right?
…Right?
Not quite.
But let's start at the top. Here's a short summary of the plot:
Kids playing hide and seek in the twilight. A creepy building called The Terror House and something strange moving beside it. Curiosity. One thing leads to another, and the next thing we know, Jack and Sally are tumbling into the sky, Sally landing somewhere on a cloud, and Jack being trapped under a metal dome, like some fly in a soup tureen. What follows is a journey through a magical land in the tradition of The Wizard of Oz and Jack and the Beanstalk.
Everything was fine, fun and wonderful up to the point where the villain of the story comes up.
…And she is a giant black girl.
Okay, so you say she's blue-black. That doesn't help the initial shock.
I mean… okay, so she has white hair. Blue lips. Blue eyes. And her skin is actually jet black (or midnight black), not person-black. But all of that still can't deny the unfortunate fact that you've just made the evil presence in your book black. With no good reason.
Later in the story, I guess it evens out. Some giants are grey. Some are red. I don't think it was intentional, and considering the rest of the story, it's just flat out unfortunate, but personally, I could not bounce back from the initial jolt that there's a character in a kids' book who eats humans, makes them fight like gladiators, has 'a shrunken heart' and is referred to as black.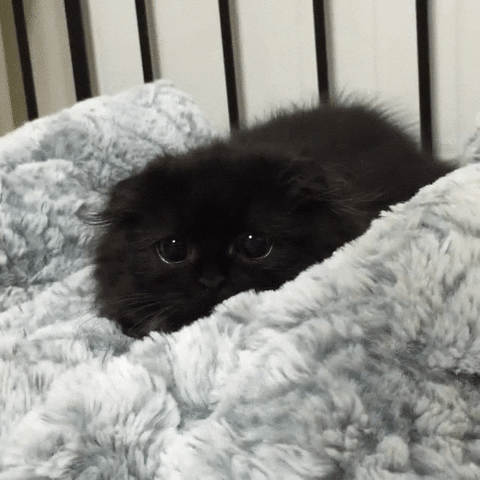 Insert sadface here 🙁
Now I have asked myself countless times, am I overreacting? It's a make believe story. Other giants are other colors. And all that stuff.
But then I asked myself another question. If I was black, would this book hurt my feelings..?
And the answer… Was yes.
It doesn't matter if Olga (the giant girl) turns out to have *some sort* of a heart. It doesn't matter that the other giants are other colors (half a book later…). If I was PoC and was reading this book, at that point where the giantess shows up, I would have been offended. I would have been hurt.
Aside from these problems, the story itself is good. The writing is good. I feel like this story could benefit so much from just.. Stepping aside from the color stuff. I mean, there was no reason to make her any color at all. She could have been purple? Green? (Although some PoC might still have a problem with that). Why mention skin color at all? Why not just make her giant? Or, you know… if you really wanted to make her different, make her scaly? Feathered? Or better yet, if you REALLY REALLY want her black, make the kids black too? So we know that black doesn't mean bad in your story?
More on the good news front though. I approached the author with this problem, and I was happy to receive a very courteous answer that he recognizes the problem, indeed did not mean it this way, and he wasn't aware of this issue when he was writing it, as it's his first book. And that currently he is writing a more diverse novel (although I have doubts if he should, we should stick to what we know so we don't make a bigger mess with misrepresentation.) Personally, I lean towards forgiveness and understanding, and I'm glad he has recognized this flaw. Therefore, I will post a review, but I refrain from any rating of this book. It's a good story on its own, if it didn't have this issue, I would probably give it 4 stars, but the way it is now, I could only spare 2.
So, first thing I learned – be 100% sure about a book before you decide to run a giveaway or any other activity on a blog. You can't trust everyone's judgement – even if they mean well.
Have you ever had an issue like that on your blog? What was YOUR first diversity issue with a book, if you remember?
I'm Evelina and I blog about books that made an impression on me. I love middle grade, women's, scifi and some literary too.