Last month we had so many newbies who got in touch with me! Probably mostly because the post about publicist advice on getting review copies came out, and there was a lot of traffic on my blog. So I'm happy to present especially many newbies this time!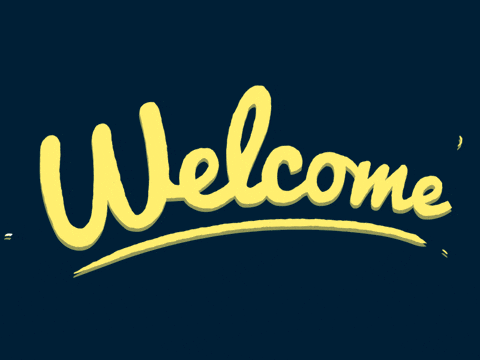 A GIF of a sign spelling out the word 'Welcome'
~ How Does This Work? ~
Every month or so I will introduce people who are new book bloggers and want to get featured. More info in this tweet:
If you're a new #bookblogger (you started #bookblogging 1-2 months ago), DM me to get featured in my #NewBloggersWelcome feature! I will be doing one monthly to introduce all the newbies to the #bookish community ❤
(also – RT!)
And if you're new, check out the tweet below 👇 https://t.co/qltcBIx7H7

— Evelina | Avalinah (@AvalinahsBooks) April 22, 2018
~ Introducing The Most Recent #NewBloggers! ~
~ Ashley @ Bubbly Booknerd ~
Ashley blogs at The Bubbly Booknerd, and her blog is called that because she's sometimes endearingly called a nerd by her friends, and she also likes to talk a lot. As you can see, Ashley's lovely pic has A LOT of tea in it! She admits she's a total tea fanatic (like me!!!) and will seek out a tea shop or tea house in any place she visits. Goes well with books too, right? Ashley reads for joy and intrigue, so she gravitates to YA often. But she also loves MG and adult reads. She likes fantasy, mythology, scifi and contemporary books. But she will also pick up supernatural and paranormal plots, some historical fiction, mysteries or thrillers and romance as well. She was introduced to fantasy by J.K. Rowling, mythology by Rick Riordan, and scifi by Amie Kaufman and Jay Kristoff. And last year, she challenged herself to expand her genres a little bit and started reading contemporaries as well.
How did Ashley start her blog? Well, she's been reviewing on Goodreads for the past year, and she came across many book bloggers that way. Then she started feeling like Goodreads just wasn't enough anymore, and she got on Twitter. And slowly, in the fall she started building up her blog! She's still taking it one step at a time and trying not to be too overwhelmed.
Ashley says, she's a bi disaster from Minnesota (she/her) (also, her words! :D) She loves learning, traveling, photography, and herbal tea! She's an autoimmune warrior, so she relies on ebooks and audiobooks. A random fact about Ashley: flowers make her obscenely happy for absolutely no reason beyond the fact that they're always smiling! (It's no surprise then that late spring is her favorite.) Ashley's first impressions of the community are that it's so nice and welcoming. She feels like she's received a lot of kindness and she is excited to get to know you all better. So give her a follow on Twitter, Instagram and Goodreads, and of course – visit her blog here. And you can also check out her 2018 wrap up here!
~ Patrycja @ The Itinerarian ~
Patrycja blogs at The Itinerarian. The idea for the blog's name came from the three statements: A quest is a trip to accomplish a task. An adventure is a trip without a destination. A journey is when the trip is more important than the destination. "Itinerary" has its roots in the Latin word "itiner-", so and Itinerarian is someone who journeys. You could say Patrycja has her sight on a destination, but also thinks that what she accomplishes along the way is a lot more valuable.
Patrycja reads all genres, but reviews only crime fiction – it's her favorite genre and she's a huge puzzle lover. It also helps her keep a focus on her blogs, which motivates her. Her favorite author, no surprise there – is Agatha Christie. She says she wants to be just like her when she grows up! (Heh.) Patrycja has always had tremendous respect for book bloggers and wanted to see if she could also be as thoughtful and infuential (I am blushing, Patrycja.) But she also loves writing and dreams of being published one day. So she is hoping that blogging will help her find her style and learn from the greats. It's also a way to support lesser known authors!
Patrycja lives in the Chicago area in the US with her husband and her cat, but she's originally from Poland. She emigrated when she was 13. She works as a mechanical engineer. Patrycja thinks that it's especially important for her to join the diverse reading community to break down the walls her conservative upbringing put on the understanding of what a woman should be and pass this on to the next generation. She first tried joining the community in 2018 as a bookstagrammer, but her experience was awful. Instagram can be hard to break into, and she hated being immediately unfollowed after she followed back (she says it broke her heart.) So she scrubbed the Instagram and started a blog in December. At first she was skeptical about bookish Twitter, but now she sees that that's was where all the love is at! She loves the community and it really motivates her. So let's give her a warm(er than bookstagram) welcome and follow her on Twitter, Instagram, Goodreads and her blog.
~ Lucy @ Conquering Tsundoku ~
Lucy blogs at Conquering Tsundoku. The name of her blog comes from the Japanese term "tsundoku", which means letting a lot of unread books pile up (so basically, the definition of most of our existence, yes?) Lucy has studied Japanese for a long time, and this word just stuck out and she felt like it really worked for her and her blog. We all do try to conquer our TBRs, after all! Lucy primarily reads classics (as in Ancient Greece and Rome, not English literature). She also likes YA, Scottish fiction (she's Scottish) and Japanese fiction. She also enjoys books inspired by Russia or Eastern Europe. As for nonfiction, she enjoys history and social justice. Lucy teaches in a seconary school, so she thinks it's tremendously important for her to read YA, plus, they're just great fun!
As none of Lucy's family and friends are readers, she created her blog to simply keep track of her thoughts on books. But she's always read book blogs before she even started her own! Lucy is from the Scottish Highlands, but she has some Greek and Italian in her blood. She's married, is raising a son and you might have seen her Persian cat on her Twitter profile photo! Aside from reading, Lucy loves travelling, cooking and drinking wine. She's had a lot of fun in the community so far – especially Twitter and our #NewBloggers discord chat, so you might already be familiar with her. If you're not following her yet, go check out her Twitter and her blog. And this is a post she recommends!
~ Ilaria @ What Ila Reads ~
Ilaria blogs at What Ila Reads. She primarily reads romance, mainly contemporary romance novels, but she's a huge fan of YA – especially romance or coming of age novels. Her favorite authors are Stephanie Butland for her heartwarming novels that somehow always end up teaching her something and telling her exactly what she needed to hear, Morgan Matson for her compelling stories and amazing characters that she always has something in common with, and Jenny Han for writing what Ila personally thinks is the best series of books ever.
She has always been a big book lover. Ila has known about book blogs for a while, and she's wanted to be a part of it for a long time now, but there were always reasons for putting it off. However, after graduating from university she finally took the plunge! She primarily blogs in English, although there are some posts with translations – as she is from Italy. Ilaria has a degree in Media and Communications, with a major in Journalism. But she wants to eventually work in publishing! Ila's first impressions of the community were so positive. She felt welcomed. You can follow Ila on her blog here, and also on her Twitter, Instagram and Goodreads. Give her a warm welcome!
~ Colin @ The Book Spine ~
Colin blogs at The Book Spine and has a wide taste in books, although they must always be fiction. Colin's primary genres are literary fiction (for example John Steinbeck, John Updike, Orhan Pamuk, Ann Patchett), literary crime (Donna Tartt, Bill Beverly – Dodgers is my favourite book, Cormac McCarthy), Japanese Literature, also mystery and thrillers. And who doesn't love a bit of Stephen King?
Colin didn't really know the community existed, but then found a lot of authors on Twitter, and bloggers followed after that. Storgy (an online magazine) was also a big infuence. Colin's primary reason for starting up a blog was to just get more motivation to write again – and it seems to have worked!
Colin is from Manchester in England, loves writing and would like to be published one day. Hopefully this blog will help achieve that! Being welcomed into the community was a really nice surprise and a great feeling, especially because there was a lot of initial support on Twitter. You can follow Colin here on the blog, also on Twitter. And here's a post you should read!
~ Esmé @ Esmoogle Reads ~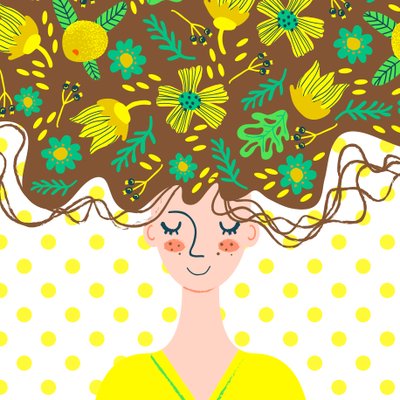 Esmé blogs at Esmoogle Reads, and she says she reads just about anything! She's always willing to give a new genre a go. She loves smart YA where the author treats the reader like an adult and doesn't shy away from tough, mature themes. She also likes books with complicated timelines and other interesting ways of presenting the story. Basically, anything that will make her stop and think! She also loves stories about performing or theatre. Some of her favorites are Jane Eyre by Charlotte Bronte, The Chaos Walking series by Patrick Ness, Astonish Me by Maggie Shipstead. Esmé created the blog because she was having a tough time and her boyfriend suggested it as a way of relieving her anxiety in a positive way. Books have been a refuge for her for as long as she remembers! Her friend Becca @ As Told by Bex AKA Becca Leighanne has also helped out a lot with starting the blog. And so has bookish Twitter!
Esmé lives in UK and currently works in retail. She has recently got back from Spain where she worked as a singer and now she's looking for new directions. She is considering going to university and studying Communications and Media with English Literature. She is really glad she started blogging though, because the community has been supportive and encouraging! A lot of her friends came from Becca's followers and friends and she's never been short of people to talk to about books since then. She's also signed up for Elgee's comment 4 comment challenge and is excited to know more about everyone. Since you now know that Esmé intends to return every comment you leave on her blog, hop on to Esmoogle reads and check it out, and also follow her on Twitter and Goodreads. Also, here's a post she's really proud of!
~ Anna @ The Scones & Tomes Society ~
Anna blogs at The Scones & Tomes Society. The name is actually inspired by two cozy mysteries that she's seen floating around and kept mixing up the titles – Scones and Bones by Laura Childs and The Secret, Book, & Scone Society by Ellery Adams. Anyway, Anna loves reading YA fantasy and intends to review a lot of those books, as well as other books for the clubs she participates in. She's always been fascinated by blogs and has tried her hand at blogging many times – but it has never worked out previously, because she felt like she's had nothing to say. The passion has always been there, but it's not easy to find a direction right off the bat. She has known that the bookish community existed on Tumblr, Youtube and Bookstagram, but she has never really participated in it. But when she finally decided to take the plunge, she knew she wanted to be a part of it.
Anna is a twenty-something wife, aspiring writer and librarian-in-training. She loves coffee way too much, as well as anything paper! She lives in the Southwest of the US with her husband, plus a cat and a dog. And obviously not enough bookshelves! Since Anna's been stalking the bookish community for a while before joining, she absolutely loves it, especially the motivations – bonding through the love of reading. She understands that no large community is perfect, but on the whole, she thinks it's wonderful. As she works in the bookish world as well (librarian, remember), she finds the publishing worlds fascinating as a whole, and much deeper than she expected it to be. You can follow Anna on the blog here, and check out her Twitter, Instagram and Goodreads as well. And here's a post she'd like you to check out!
~ Asra @ Uncreative Asra ~
Asra blogs at Uncreative Asra. She's a writer, and, contrary to the blog's name, she feels she's very creative – so she thought it would be a fun juxtaposition to have for the name (also? At the time, she felt particularly 'uncreative' regarding the name of the blog, so she just went with it!) Asra loves YA fantasy, it just sucks her right into a different world and away from reality. She loves Leigh Bardugo (Six of Crows!), as well as SJ Maas (because of the world building and the characters.) Right now, she is starting to delve into mystery (The Girl on the Train, Gone Girl), and she can't wait to read more books like that – so if you have good recommendations for her, don't be shy.
The motivation behind creating a blog was that essentially, Asra wanted to start out as an author. She wanted to learn more about publishing, as well as keep being creative and just being able to discuss books with others. At first, she wanted to talk about writing more, but then realized that her heart wants to just go with book blogging. Asra is not good at public speaking or communication, so she feels that blogging is a wonderful outlet for her. She wasn't in the habit of reading blogs before she started – but ever since she's joined Twitter, she's been surprised at how many blogs there are!
Asra is from Pakistan, she is Muslim, she loves running and working out. She's also very introverted and a true procrastinator at heart. She is a morning person though! She's also very protective of her books and will resort to hiding the fact that she owns one, if she knows the person asking is not to be trusted with it (#canrelate) Visit Asra on her blog here, and you can also follow her on Twitter, Instagram and Pinterest.
Have you met any of these newbies yet? Go give them some love!
I'm Evelina and I try to blog about books that matter, with a bit of fun there too! Disability and equality will be topics you see a lot, but there's also a lot of scifi, fantasy and… GIFs. I'm also the proud founder of #ARCsAnonymous.