Welcome to the last edition of #NewBloggersWelcome for 2018! I am excited to have this feature back up again, after we skipped November. I realized I couldn't stay away for too long without introducing more book bloggers. It's just not how I roll! So let's open our arms and welcome these newbies!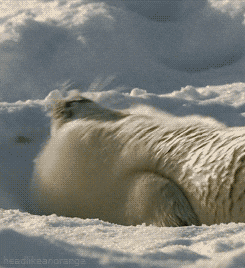 A GIF of a baby white seal basically making a snow angel, looking at the camera, raising its paw, and the subtitle say 'Sup.'
~ How Does This Work? ~
Every month I will introduce people who are new book bloggers and want to get featured. More info in this tweet, although, like I've just mentioned, the feature might be put on a short hiatus for a bit:
If you're a new #bookblogger (you started #bookblogging 1-2 months ago), DM me to get featured in my #NewBloggersWelcome feature! I will be doing one monthly to introduce all the newbies to the #bookish community ❤
(also – RT!)
And if you're new, check out the tweet below 👇 https://t.co/qltcBIx7H7

— Evelina | Avalinah (@AvalinahsBooks) April 22, 2018
~ Introducing The Most Recent #NewBloggers! ~
~ Danielle @ The Reading Closet ~
Danielle blogs at The Reading Closet, and her blog name has changed quite a few times at first, before she stopped at The Reading Closet! First she was thinking of naming it 'bibliosmiac' (means 'book sniffer'… don't we know it) but it got spelt wrong, and she had to wrangle with it… She eventually decided to just go with the new name. But The Reading Closet sounds great, doesn't it? Danielle loves crime and thriller, but she also delves into chick-lit, humour and true crime (she's actually a forensic science student! Go figure!) She really loves The Five People You Meet in Heaven by Mitch Albom (even though it has nothing to do with crime!) – it has a special place in her heart, as it helped her during a really big grieving process. However, she also loves Pet Sematary by Stephen King (you know, personally, I can't think of two books that are more different. Danielle has wide ranging tastes!) She says she loves how both of these authors just manage to pull you in. Knowing this, you won't be surprised, when I say that Danielle was pulled into reading by Misery, also by Stephen King – a perfect horror for Christmas, as she says.
Danielle lives in Wales, she's 28 and she has two children. She's just finished a forensic and analytical science degree (how cool is that? I guess she can point out all the crime books that are making it up!) She enjoys coffee and reading and collects books, blankets and mugs. Or rather, they tend to tag along with her, when she comes home from shops! Danielle has actually been reviewing on NetGalley for a while, but there's no community feeling there, as probably only the publishers read the reviews. So she started the blog to connect to a broader range of bookish people who read different genres. She also wanted to explore the ways she could analyze books. She has found the community very welcoming and friendly! So let's give her a follow on her blog, Twitter and Instagram.
~ Sarah @ The Novel Diaries ~
This is Sarah, and she blogs at The Novel Diaries. Her blog name came about because she loved the double entendre – in one meaning, it's the type of book she reads and reviews the most, and in the other, it means something new and interesting, which is exactly what she wanted her blog to be, as she incorporates stories and tidbits from other areas of her life. Sarah primarily reads fiction, mostly literary fiction, contemporary and thriller/suspense. She reads to escape – like so many of us, and that's why she chooses these genres. She does, however, read other genres as well – so you'll find some YA, true crime and memoirs there too. Her favourite books this year have been Beartown and Us Against You by Fredrik Backman. Other favourites of all time include Harry Potter (of course!) and The Secret History by Donna Tartt.
Sarah has been a 'bookstagram creeper' for a long time before starting her own account. After her best friend mentioned her passion for reading in her speech at her wedding though, she felt compelled to do something about it and started her blog. And that's when she found me! She spent hours reading the #NewBloggers101 posts (I am literally blushing right now.) And finally, Novel Diaries was born!
Sarah is from Vancouver, Canada. She studied English Lit, Sociology and Education in university – now she is a highschool teacher to teenagers who have been designated as being at risk (it sounds like a demanding job!) Sarah says she's really passionate about her work and she would love to incorporate her reflections on teaching into the blog one day as well. She is very happy to have found the community, because she feels like she's found her people – you know full well how many of us are ostracized for being bookworms when we're young. Sarah is an INFJ, and she says she's never met so many other INFJs anywhere else but in the bookish community! So give her a warm welcome by checking out her blog and following her on Goodreads. You can also read a post that she's really proud about – it's about books that she's added to her TBR because of Bookstagram.
~ Ellie @ Princess of Ink ~
Ellie blogs at Princess of Ink. She mainly reads YA fantasy, but she's trying to expand her tastes. Ellie rarely reads contemporary (like me!) because the genre doesn't appeal to her much, and she'd like to read more scifi than she does, but you know… dragons. And magic. And such. Fantasy lovers will understand! Anyway, anyone who knows her, knows she's (her words) completely trash for Sarah J Maas, especially the Throne of Glass series. She understands the controversies, but since Throne of Glass was what got her back into reading after so many years, it just has a special place in her heart.
Ellie is from England. She's not part of any minority group (apart from being female, and you know what comes with that in today's world, she says). She's a student in her late teens, and she's concentrating on Business Studies, Sociology and Psychology at A-Level right now. She's passionate about dogs, as well as a part of many TV show and movie fandoms (Gotham, Voltron, Harry Potter, Avatar, Marvel… we could go on!) Of course, she loves listening to music too.
Ellie wanted to start a blog to connect with likeminded people – because there are not so many bookish people in her immediate circles. She's a little ashamed to say she hasn't ventured too much into the book blogging world yet, but this is where we come in! So give Ellie a warm welcome and visit her blog, follow her on Twitter and Instagram, and you can also check out her personal Tumblr.
~ Kelly @ From Belgium With Book Love ~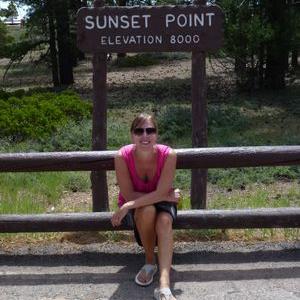 Kelly blogs at From Belgium With Book Love, and as you might have guessed, the blog's name is designed to point out where she is from (Kelly says, it's so that people would know she's not a native speaker and forgive her, if she makes mistakes! Don't worry Kelly, I'm not a native speaker either – everyone's very nice!) Aside from that, she also wanted to make a word play on the James Bond title – "From Russia with Love". The idea stuck! Kelly has very eclectic tastes and enjoys many genres. Currently, she's mostly into psychological thrillers – she loves trying to figure out the plot. She also likes to mix things up a little – so she tries reading different genres in order to avoid a reading slump. She also likes horror stories, fantasy and YA and has a weak spot for fairytale retellings. One of her favorite authors is Sarah Pinborough. Behind Her Eyes simply blew her mind! She also loves the PC Lacey Flint series by Sharon Bolton. We've already covered that Kelly is from Belgium – namely, the Dutch speaking part of it. She's married and works as a translator in an international company where she also has other administrative jobs.
Kelly has always loved reading, and ever since she started using Goodreads and Twitter, she's met so many wonderful bookish people. She realized that it doesn't have to be a purely solitary hobby, so she started following bloggers and writing reviews on Goodreads. And, in a little while, her blog was born! So, Kelly is one of the few who knew about the community before she began blogging. She is in total awe of some indie publishers, for example, Orenda Books, who pour their hearts and souls into what they do. She loves connecting with publishers like that, as well as bloggers and other readers. She also says that it's the best kind of feeling when she learns that someone has picked up a book because of her. So let's see what we can pick up from Kelly's blog here. You can also follow her Twitter, Instagram and Goodreads.
~ Shelbi @ What's My Page Again ~
Shelbi blogs at What's My Page Again, and that's such a cute whimsical name, isn't it? She says she wanted to capture her own personality, but in a fun way. Her friends have always teased her about losing her bookmarks or using random objects to mark her page (haven't we all done that… I've once used the clothing I was wearing at the time to mark my page, Shelbi – you're not alone!) And that's basically how the name of her blog came to be! (She also mentions the Blink-182 song, What's My Age Again?) Before starting up her blog and booktube, Shelbi primarily read adult contemporary, adult thriller/mystery and paranormal romance. But recently, she's started exploring YA and NA fantasy and she's been enjoying it. Some favorites are The Arcana Chronicles and The ACOTAR Series (for the world-building and the romance.), and her favorite authors are Jodi Picoult (the moral dilemmas!), Mary Kubica (you can never see the twist coming) and Charlaine Harris (she builds such an incredible world ofvampires and other magical creatures that hooks you right from the start.)
Shelbi is 27, she lives in Ohio, United States with her husband and three kids. She works full time as an ASL/English interpreter in the educational system. She is also pursuing her bachelor's degree in the same field. Shelbi also has MS, but thankfully, she is in stable condition and doesn't let it slow her down! Shelbi was on booktube before she became a blogger – after about three months, she's decided to change it up a little, and here we are. She says it's because it's hard to stay focused in front of the camera, and making time for edits and filming is really tough too. Shelbi wanted to stay in the bookish community anyway, so that's why she chose to make a blog. Before she was blogging herself, she didn't read many blogs, but she's been enjoying reading everyone's work since she's started one herself. So let's visit Shelbi's blog, follow her on Twitter, Instagram and Goodreads.
Have you met any of these newbies yet? Go give them some love!
I'm Evelina and I try to blog about books that matter, with a bit of fun there too! Disability and equality will be topics you see a lot, but there's also a lot of scifi, fantasy and… GIFs. I'm also the proud founder of #ARCsAnonymous.