Here I go, starting off my new feature, geared especially towards book bloggers – and #NewBloggers! You all know that I've worked towards welcoming newbies into our community for quite a while now, and while trying to think of new ways to support them, I came up with #NewBloggersWelcome. This monthly feature will introduce several new book bloggers (not older than 3 months) to the rest of… well, us! It's meant to encourage you all to blog hop, say hi, see what these people are up to and generally make them welcome. And share, share, share! The more you share these posts, the more love our newbies will receive ❤ so let's mark #NewBloggersWelcome as open and start the show!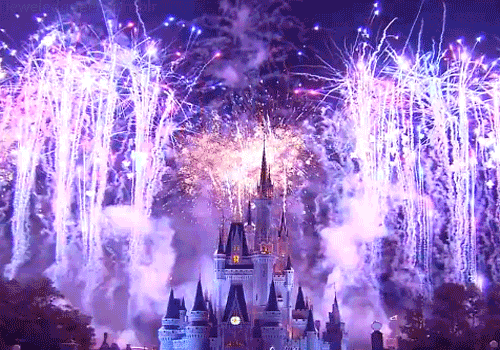 ~ How Does This Work? ~
Well, every month I will introduce people who get in touch with me that they want to get featured. If you know a new blogger who would like to be featured, please have them get in touch with me – through Twitter or my contact form – and I will get them set up! The idea is to boost only newcomers who are not known in the community yet, so ideally, people who have only been blogging 1-2 months, sometimes just under 3 months. So if you know someone who'd like to get featured, you can tag them on this Twitter thread or otherwise share my contact:
If you're a new #bookblogger (you started #bookblogging 1-2 months ago), DM me to get featured in my #NewBloggersWelcome feature! I will be doing one monthly to introduce all the newbies to the #bookish community ❤
(also – RT!)
And if you're new, check out the tweet below 👇 https://t.co/qltcBIx7H7

— Evelina | Avalinah (@AvalinahsBooks) April 22, 2018
~ Introducing May's Most Recent #NewBloggers! ~
~ Kate @ The Backwards Bookshelf ~
This is Kate. She has been blogging since March and will just about read and review everything! But her favorites are scifi and fantasy, and her current favorite authors are Renee Ahdieh, Tomi Adeyemi, and Rin Chupeco, with Neil Gaiman winning the all-time favorite hands down, of course! (this girl's got taste.) Kate loves a well-built fantasy or scifi world with a deep historical, socio/geopolitical landscape because these kinds of books usually make for incredible and gripping stories and can serve as lessons for the reader.
Kate started her blog, encouraged by Shealea @ That Bookshelf Bitch and Cara @ The Little Miss Bookworm. The idea behind her blog's name, The Backwards Bookshelf, is quite interesting – one of her friends once pranked her by rearranging all her bookshelves with the spines facing inward, and she didn't notice until MUUUUUCH later. So that made for a great blog name and a hilarious story to tell!
A few more things about Kate – she is Filipino and bisexual, so South/Southeast Asian and LGBT+ rep in publishing is very important to her, and that's why she tries to review as many diverse and #ownvoices books as she can. And as for real life stuff, she works at a government agency involved in foreign policy research and training, and is currently studying for her master's degree in Public Administration.
Kate is charmed by what she's seen of the book community so far – everyone seems helpful and supportive, and they often strive to read diverse books. She is excited to learn more both about the community, and publishing in general. If she had to share one of her favorite posts with us? She'd include this one about the privilege of being a bookworm. Give Kate a follow or a visit here on her Twitter, Instagram, Blog or Goodreads.
~ Kaleena @ Reader Voracious ~
This is Kaleena. As you might or might not be able to see by her picture, she loves an adventure (this photo was taken at the Pailon del Diablo Waterfall in Ecuador!) When prompted about her blog's name, she replies, "I voraciously read and thought it sounded neat." Sounds good to me!
Up to 2014, Kaleena read mostly books that she deems "holding significant literary merit" – she loved the classics, academic philosophy, ethics and religion. However, that changed when she spend 3 months backpacking in South America and started downloading free Kindle books to pass the time. That way, she discovered the amazing worlds of scifi, good murder mysteries that rival crime procedural dramas on TV, philosophy to feed her soul, and everything in between. Now she adores fantasy, urban fantasy, scifi and many others, although she still harbors a love to literary too. Kaleena's favorite author is Vonnegut (I love me a good Vonnegut myself!) She says his novels are political satire that totally jives with her punk rock lifestyle, and I couldn't agree more.
To get to know her better, Kaleena is a thirty-something California gal who loves to think and drink. She also happens to love symphonic metal or punk rock. She works as a fundraiser in higher education and strongly believes in giving back to others! And did I already mention she loves traveling and nature? One fun fact I can't fail to include: Kaleena did her Senior Honors Thesis on Battlestar Galactica! It was a close textual analysis of philosophical concepts presented in the tv series. Go figure, eh? 😀
As it turns out, Kaleena has been thinking of creating a blog for years and years. She recently got back into reading and started reviewing on Goodreads, after a while started a lonesome Blogspot blog, and finally – moved to WordPress in March and started promoting her reviews within the community. She is glad of how the bookish community is so supportive to newbies, so let's show her our best side and go visit or follow her on her Blog, Twitter or Instagram. And here's the post she wanted to share with us – a list of recommendations, if you loved The Handmaid's Tale.
~ Remmington @ RemmingtonReads ~
This is Remmie. She first discovered blogging through Bookstagram – she's been bookstagramming for nearly a year now! Check out her feed here. She has loved every second of it and has made some amazing friends – in fact, her first impression of the book blogging world is, and I quote – "Wow! Y'all are rock stars!" So while we blush at this, let me explain. Remmie first started off with Bookstagram, and when she started blogging, she realized that it's hard, like really hard! It's a lot easier to make a name of yourself in the Bookstagram world because of the medium, she says, while blogging is a whooooole 'nother story. It takes time and effort to achieve anything, and so Remmie is amazed at our super powers! She also loves it how the community is so helpful, and how we reach out to help our newbies, offer advice. I can't help but smile at her saying this beautiful stuff 🙂
Remmie is from Indiana, USA, and she is studing in high school (support teen bloggers!) She loves to read, but she adores writing as well, and she has a goal of starting and finishing her first book during the summer. Remmie is also a dedicated Christian and her church youth activities are a huge part of her life. So far, she's got no definite plans about her future professionally, but she truly looks forward to having a family, cause she adores children. Of course, then there's the book blogging!
Remmie mainly reads YA because being a teen, she naturally gravitates towards the genre. Within YA, she loves fantasy, contemporary, historical fiction, and scifi books, but lately she's been on a binge of fantasy. She's a sucker for twists (think Illuminae Files) and her favorite book of EVERRR is Caraval by Stephanie Garber. Some other favorites include The Names They Gave Us by Emery Lord, Warcross by Marie Lu, My Sister's Keeper by Jodi Picoult, and All the Bright Places by Jennifer Niven. So please, visit or follow Remmie on her Blog, Twitter, Instagram or Goodreads. And definitely read her guide on how to bookstagram!
~ Amara @ Fiction Cove ~
Amara loves anything nautical, so that's why her blog name includes the word 'cove'! She primarily reviews LGBTQ fantasy, usually modern or urban fantasy, or stories with supernatural elements. She has loved m/m stories for a long time, and she adores fantasy because who can resist magic, right? Some of her favorites include The Nightrunner Series by Lynn Flewelling, and anything by Kay Berrisford, especially the Landlocked Heart series.
Amara has recently realized she's enby (non-binary), so she's trying to spread her love to all things queer while branching out her own reading. She has actually owned her domain for a long time, but has only recently picked it up to start blogging! She's had a few blogs before, but this is the first one where she's become aware of the community and reached out.
Amara lives in the Midwest and works an office job by day like many of us, and watches anime and snuggles and cuddles her two lovely cats by night. Aside from that, she reads and writes queer stories too. She is finding the bookish community welcoming so far! Go visit or follow her Blog, Twitter, Instagram or Tumblr.
~ Hani @ Belle's Reads ~
Hani is obsessed with Beauty and the Beast, so you shouldn't be surprised that her blog's name is Belle's Reads! She really loved how Belle constantly had her head in a book and could really relate to her. It's also no surprise that Hani is a huge fantasy fan. She really loves the world-building and the contrasts between our world and the world in the books. Aside from fantasy, Hani is also a huuuuuge Harry Potter nerd (like so many of us!) and she loves the Shadowhunter world, and has lately been experiencing a huge addiction to faeries. Her most recent fascination includes The Cruel Prince by Holly Black –she really loved that depiction of fae. Here's her review of it, by the way!
Hani has joined the book blogging world because she really wanted to enter the community of people who enjoyed the same passion as her – reading! She tends to read a lot of reviews before making the decision to buy a book, and that's how she found out our community exists and was able to join multiple fandoms. Hani is from the UK and has recently obtained a Master's degree in Literature and Culture. Now she uses her spare time on her own writing project (also fantasy!) You can visit or follow Hani here on her Blog, Twitter or Instagram.
So go and give these #NewBloggers some love!
I'm Evelina and I try to blog about books that matter, with a bit of fun there too! Disability and equality will be topics you see a lot, but there's also a lot of scifi, fantasy and… GIFs. I'm also the proud founder of #ARCsAnonymous.