Oh, HOW I love the fact that it's finally a Sunday that's the last day of the month. I finally get to do a monthly wrapup that's not 5 days later!! T. H. A. T. R. O. C. K. S. But anyway! It seems we always keep saying that, but I feel like even though March was longer than February, it still felt just as short? Or maybe it's to do with the fact that the 31st of March is still actually the 59th of February..?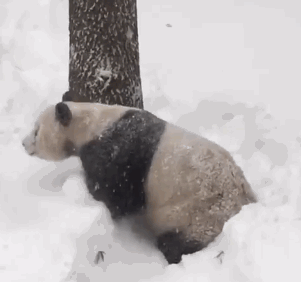 What have I accomplished in March? Well, a lot of things, it seems… While the blog traffic is slowly going down, I actually don't mind it too much because I have finally caught up with posts and the comments! Other than that:
I have broken 1000 friends/followers on Goodreads, which is pretty exciting
I have also broken 2000 followers on Twitter, which just sort of goes up on its own now??
I have got on the Tor.com mailing list!!! Am I ever so excited about that…
And I have finally got over the initial fear to email publishers, so that's a whole new lay of land for me
I have hauled THE LEAST books a month in my whole blogging career, which is great!
And I read 11 books, which is actually more than I hauled, for once!
Other than that, I am impatiently waiting for the Dewey's 24h #readathon which will take place on the 28th of April! I am a little puzzled about the fact that their blog says "sign up on the sidebar", but there's no signup, but hey, who cares – I read for myself, I don't really need a signup, when you think about it. I am so excited about the readathon because last time it was so much fun! Who will be joining?
Anyway, aside from all of this exciting stuff, there are all the books that I read, so let's see what was good and what was meh! One thing I must add: the actual star ratings that I gave these books might be different from what they appear on this list, because a 4 stars non-fiction is not always the same as a 4 stars fantasy. This is a global comparison by enjoyment, and the star ratings that I give are for the book in the context of other books in its genre. Makes sense? 🙂
~ 5-Star Miracle Books Read ~
You've already heard me rave enough about The Zanna Function, but you will only hear about The Sunday Lunch Club as of now – and it was SPECTACULAR. It was truly engrossing, it robbed me of HOURS of sleep, and I wrote a VERY excited review which comes out on April 18th! So keep your eyes peeled, and grab a review copy on NetGalley, if you still can. And Arm of the Sphinx was a buddy read with Trang @ Bookidote, which I enjoyed immensely – it was one hell of a book, with way more twists and excitement than I expected. Can't wait for the third in the series!
~ 4-Star Steady Good Books Read ~
Happily comes out in just a couple of days and I'm excited! You will be seeing my review soon, it was a wonderful book. Meanwhile, most of you will have probably read the review for Have Dog, Will Travel already – it's truly a very touching and inspiring story about how guide dogs can transform a person's life. The Lost Castle was also great, a pretty cozy and not cliche story about three women's lives in several historical periods, all connected by a castle – review to come soon. And Sugar Money is a sad story based on real events on an attempted escape of slaves in Martinique in the 18th century. Review also coming up soon!
~ Okay Books Read ~
These were all still definitely wonderful books – just not something I know I will remember after a year or two. The Dragon Queen was nice as a fictionalized real story about the last Queen of Korea, but the way it was told was slightly odd – interspersed with mini-segments of present day, with the old story being like 90% of the whole book. I would have preferred 100%! Project Apollo was a great, informative nonfiction book with loads of photos, wonderful for the fan of space missions. And I liked The One Memory of Flora Banks and what it was trying to say – but it was a tad repetitive, although I know as an amnesia book it was supposed to be. You can read my Goodreads reviews of these titles by clicking on their names.
~ Totally Meh Books Read ~
The Glitch wasn't even a totally meh book, it was JUST a meh book! So I feel like I had an exceptionally great reading month. This is still a 3 stars read, but it was incredibly dry and corporate, and I wasn't sure where it was even going – and it proceeded to not go anywhere till the very end. Still, not one of my worst reads in general.
~ The Stats! ~
Onto the stats! It seems if I keep going like this, and factoring in Dewey's next month, I should be done with my Goodreads yearly goal before May. WILD, HUH?? I don't even know how that happened. I just quit it with the big goals and started reading MOAR and MOAR. Miracles, I tell you! #BeatTheBacklist seems to be going alright too, but the problem is that I have only scheduled a lot of those reviews, so I have not yet uploaded them or logged them on the team giveaway for points! I am sorry, Bards! I think I will be mostly on track during April cause a lot of those are scheduled for that time.
~ On The Blog In March ~
This has been yet another great month for #NewBloggers, thanks to Nicole @ FYFA, Pam @ Reverie Society, Jen @ Starcrossed Bookblog, Ivyclad Ideas and Sophie @ Beware of the Reader. Thanks for those awesome guest posts, everyone! Out of all these posts, probably the most popular one was Badass Book Smugglers, because of the unusual topic and history content. If you haven't checked it out yet, go read about how brave intellectuals risked their lives to teach their country's children to read!
~ Books Hauled ~
Can you believe I only hauled this many!! In fact, one was a giveaway win even… Out of these, I am most excited for Artificial Condition, which is a sequel of Murderbot #1, which I loved and loved and loved with all my heart, then the full Lantern collection – I have read the first part last year and loved it to bits as well, and of course, Vicious, my first V.E. Schwab book (that I've already started yesterday!) By the way, this month is GOLD for giveaways, which is so rare for an international reader – I have won two! Only one has arrived so far – Tribal Affairs – and I'll be updating you about the next one in April. Excited!
~ Next Week ~
Next week we will have a review of Happily that I just talked to you about and you should totall grab, also a review of Sugar Money. Both of these books are being released next week. And for #NewBloggers 101, we will have A Quick Guide to Bloglovin', courtesy of Aimee @ Aimee, Always whom we both know and love! I am excited, are you?
~ #New Bloggers 101 Content On Other Blogs! ~
This month I'm also sharing some posts on other people's blogs that I've found that could be extra helpful for those #NewBloggers out there. If you've got some #NewBloggers content next month, throw me a link and I'll be sure to include it!
Carrie @ Cat on the Bookshelf shares a wonderful guide to Twitter hashtags for #bookbloggers
Marie @ Drizzle and Hurricane Books shares a post on how to grow your blog
As usual, I'm linking up with Caffeinated Reviewer and the Sunday post, also with Stacking the Shelves at Tynga's Reviews and Feed Your Fiction Addiction.
And that's it for my March! What about you? Share your links with me in the comments, I'll be happy to look at your posts.
I'm Evelina and I blog about books that made an impression on me. I love middle grade, women's, scifi and some literary too.