You know what! It's the end of the month already! Has anyone been informed? Does everyone already know???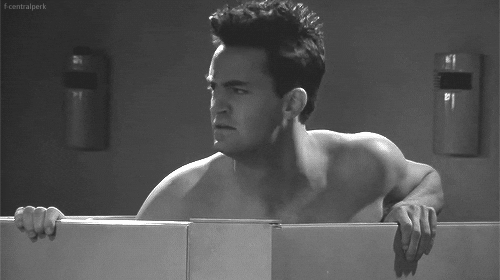 I mean… Maybe they sent the memo and I wasn't there…
This month just caught up with me. I was not informed! But despite that, I finished 11 books and caught up with my yearly challenge! Just barely. (And we won't mention that 3 of those are picture books which barely count like reading, it's more like riffling through…. *shhh* Don't tell anyone.)
I'll be linking up with the usual crew at the Caffeinated Reviewer and the Sunday post, but this time I'm also trying something new as I'm linking up with Stacking the Shelves at Tynga's Reviews! I will also be linking up with Book Date for It's Monday! What are you reading? and Mailbox Monday once it becomes available.
~ Books Read ~
I'm not showcasing the picture books, but you can see them among my posts this month. Other than those, I started the month off beautifully with Omnia – a wonderful middle grade book (I still say it's perfect for adults too), written in a really flowing way, with a lot of adventure and loads of imagination. One of my middle grade favorites this year! I also finished Gemina, need I tell you more about it? (#feels) Kat and Meg Conquer the World is an ARC I read way too early, as it releases only in November, but it was a lovely diverse YA book about characters with severe anxiety and ADHD. Red Rising was my buddy read with Marta @ The Somewhere Library, and it blew my mind! You can read my review here. I recommend Red Rising to everyone, unless you're really squeamish.
This month I also read something amazing completely accidentally. Mom brought The Gargoyle back from the library, and it turned out to be on my Goodreads TBR! I've forgotten the feeling of an accidental beautiful find, but this is exactly what this book was. Poetic, mesmerizing, full of feeling and beautifully writter – review is forthcoming. I am still in awe by The Gargoyle. There were a few more reads this month, but they pale in comparison. After Many Years is a complication of lost and found short stories by L.M. Mongomery, and although it was interesting seeing the other side of the author of Anne, they weren't particularly magical. I also read Maya Angelou's I Know Why The Caged Bird Sings, but I'm sad to say I struggled to finish it. I also read Where Is God When It Hurts, as I was struggling with my own chronic pain, and spotted this in the library. It's worth a read if you have to deal with physical pain in your life, and although it's Christian philosophy, you can read even if you're not (I don't consider myself Christian or religious.)
~ The Stats! ~
So yay, my Goodreads goal looks good! I also (accidentally) kicked it with the Mount TBR goal, but… The Blogger Shame could be doing better? It doesn't help that I keep getting new ARCs and they become 4 months old and make my goal bigger xD
~ On The Blog In July ~
I've posted 16 times in July! Woohoo, this is probably my busiest month on the blog! Here's what I posted in case you missed it (excluding Sunday posts):
~ Book Haul July ~
I know it sounds like it's jinxed or something, but I've also acquired 16 books (I'm only showcasing 15 though, cause one of them is not even on Goodreads o.o) Yes, yes, I know – reading 11 and getting 16 is not going to make my TBR get smaller. But hey, at least I didn't get 20 like I usually do, right? I've also been feeling jaded of the ARCs, which is a good thing, cause maybe I'll request less. (One can hope?..)
Books I Bought
The Long Way Down has been on my wishlist for a while since a friend recommended, Practical Magic I need to read because I got the ARC for The Rules of Magic, and Kindred is something I grabbed after I read a review on Grab The Lapels.
Books I Got For Review
Out of these, I think I'm most excited about The Rules of Magic, The Growing Season and Endurance. It's obvious about The Rules of Magic, because it's Alice Hoffman we're talking about. As for The Growing Season, I've read something else by Helen Sedgwick before and truly loved it. And Endurance is simply a treat for anyone who is interested in space – it's a real-life tale about living for a year in space! Come on, doesn't that excite you?!
I'm currently reading They Both Die At The End and it's murdering my #feels (seriously, if you're struggling with moods, this book is NOT FOR YOU.) I'm also reading The Thousand Tiny Miracles of Living Twice, which is an absolutely adorable book about a prankster angel who does a body swap on a middle age suicidal lady and a superstar. It's wonderful.
I think that's about it for my monthly wrap-up! What about you? Did you haul or read anything awesome this month? Share with me in the comments! And link drop all you want!
I'm Evelina and I blog about books that made an impression on me. I love middle grade, women's, scifi and some literary too.