So I normally have my monthly wrap-ups later in the month, but I've decided to change it up this month. August will include a lot of traveling, camping and other fun, so I probably won't be able to schedule a lot of Sunday posts, or at least, in a lot of detail. I already have a lot of posts scheduled for when I'm busy (up to September! *feeling accomplished*), but weekly updates just aren't the kind of post you can really schedule. So we'll see about them still.
As for July… Well, July was a good month. I had my sister and her kids visiting and we spent some fun time together. Then let's not forget the song festival! And some of my really stressful problems came to a close and got out of the way. I feel like I'm finally enjoying summer. So let's see what have I accomplished in July?
Participated in the national folk music festival and was on TV (videos here)
Did the #24in48 readathon and completed the full 24 hours! Didn't expect to, so I'm really happy about that.
Treated myself to something I've wanted for almost a year – now waiting for the upcoming shipping!

(I'll tell you more about it when it arrives.)

Read 10 books, but hauled 11 🤦🏻‍♀️
Finally developed a Bookstagram theme! Take a look, but of course, there will be more photos!
~ Miracle Books Read ~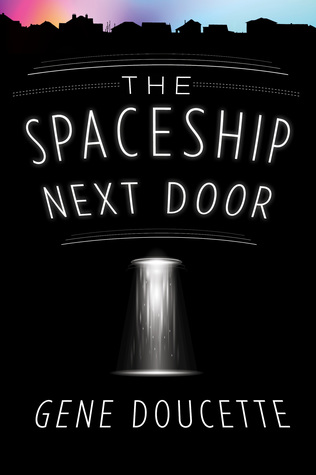 The Spaceship Next Door was… just absolutely amazing. The AMAZINGEST. I can't wait to read the sequel. I recommend this book to everyone, and my review will come out on August 27th. It was just so well written, with just the right amount of suspense and adventure, and incredibly beautifully fleshed out characters I absolutely fell in love with. I can't recommend it enough!
~ Steady Good Books Read ~
Of course I loved these ones so much too! It's more like they're 4.5 stars though, but I just couldn't put them on the same category as The Spaceship Next Door. I just have so much love for that one. I absolutely loved Six of Crows and Crooked Kingdom – but they were also quite stressful to read. You can read a review of Six of Crows here. I will be posting a review for Rogue Protocol on August 7th and The Fated Sky on August 14th. They are both very well worth the attention!
~ Okay Books Read ~
There were a lot of okay books in July – in varying degrees of 'okayness'. Dispatches from the Heart was a mostly epistolary non-fiction book about a heart transplant – it was touching an inspiring. The American Princess was a biography of a simple American girl who ended up meddling with some royalty in Europe. It bored me at times, but it was also interesting to read about a life so far removed from mine. The Caseroom was a historical book about 19-20th century Scotland and how the women were trying to break into the publishing industry as simple workers. I will be reviewing it for a blog tour on August 29th. The Story Traveler was a book with an interesting plot – about living in worlds that nest down and down into other stories, but it wasn't told in a very good way and ended up disappointing as well. And Killing It was a spy slash women's novel about how parenting makes it harder for a woman to be accepted at the job she did well before she had the baby and was never questioned about it. It's a mixture of laughs and deeper thoughts, and I'll be reviewing it on August 24th.
~ Totally Meh Books Read ~
You know what? There were no meh books this month!! Which is absolutely awesome and doesn't happen a lot, so let's applaud that. Lucky!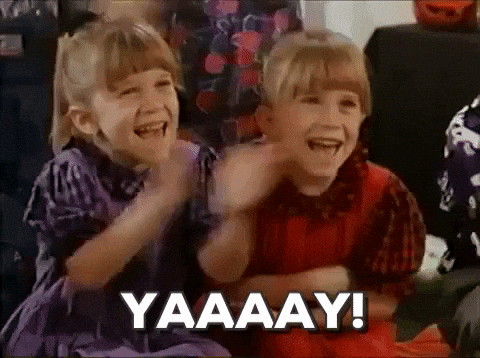 ~ The Stats! ~
I am wildly above my Goodreads goal and it's still only the middle of the year! Read less books this month than usual, but I guess it doesn't matter since I've already topped the goal. I am 34 books over my goal! I also beat my #BeattheBacklist goal (now just need to log the books!) I read six of those this month. Going good!
~ On The Blog In July ~
This month there was one #NewBloggers guest post by Nicole @ FYFA about Tweetdeck, and then a lot of review posts, not mentioning, of course, the monthly #NewBloggersWelcome. There was also one discussion about how ARC reading is kind of like required reading for school! As for the reviews, I recommend checking out The Girl Who Chased the Moon because that book was simply amazing.
And since I'm posting this early, State of the ARC isn't out yet, but it will be out next Tuesday, August 31st, so please come join and link up!
~ Books Hauled ~
This month has been exciting for hauls! I have read some of these already, and I'm excited for the ones I haven't. I've been waiting for a sale on Dark Matter for aaaaages… And then I also got Space Opera which was written by one of my favorite authors, Catherine Valente. I won Ready Player One in a giveaway, and received Red Clocks from my friend Danielle. Altered Carbon has some amazing friend reviews, so I'm also super excited, and Tell Me You're Mine and Going Widdershins are both new review copies of women's lit, so I'm also, guess what – excited. Now only to do all of the reading!
~ Next Week ~
Next week it's time for another episode of State of the ARC, plus – a review of Erotic Stories for Punjabi Widows. By the way, I'm really excited for that review, and it's also coming out on my birthday! (Hell, I'm turning 30. Who thought the day would come.) So definitely check out that review, at least as a birthday gift for me, cause I absolutely loved the book and you should learn more about that story.
As usual, I'm linking up with Caffeinated Reviewer and the Sunday post, also with Stacking the Shelves at Tynga's Reviews and Feed Your Fiction Addiction.
And that's it for my July! What about you? Share your links with me in the comments!
I'm Evelina and I blog about books that made an impression on me. I love middle grade, women's, scifi and some literary too.