Now I know it's a little bit late, but I've stumbled upon Read.Sleep.Repeat's Baby It's Cold Outside Read-a-thon today, and it seems so much fun that I can't stop myself from taking part – even if I'm a day late! Basically, it's a year-end holiday challenge to catch up with your reading and just generally go crazy on these last snowy days when the world doesn't work properly either way.
So this post is going to be a short summary of what I'm planning to do this week! And hey, since I've already cleaned up the house last week, I might even have time for reading.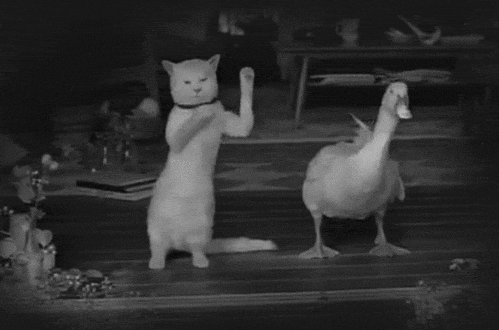 So, there's this interesting bingo they've put up on the Read-a-thon page. It goes like this:
[image has been removed]
Let me see how many squares I can tick off by choosing my books!
Winterbay Abbey by John Bladek.
I recently got this for a small price, and I love ghost stories, especially Gothic ones! Most of the time, I try to invest my time in, err… Sophisticated and literary books, so I do feel a little guilty when I catch myself reading something purely for pleasure. But this book should be just that! Come on, Evelina, it's the holidays. Live a little.
What this book ticks off for the bingo:
✓ Snow on cover
✓ Mystery / thriller
✓ Published in 2016
✓ Paranormal / horror
✓ Winter in title
✓ White cover
…holy hell, this baby ticks off like a quarter of the whole bingo!
Lantern by Chess Desalls
I've found this one waiting for me for free on an Amazon promotion, and to be honest, I'd been looking forward to finding it somewhere since that time I was too late to request it on NetGalley. Seems like an adorable book, and short as well! Such a delightful cover. Also, what is it with me today? This seems to be somewhat of a Gothic tale too?
What this book ticks off for the bingo:
✓ Fantasy
✓ Novella
✓ Published in 2016
Igboland by Jeff Gardiner
I have had this ARC on my reader for a few months now, really looked forward to reading it, but had just so much other reading to catch up with. I've read about the Igbo people a few times in several other books (mostly Chimamanda Ngozi Adichie) and it was always interesting, so this book attracted me. Especially because of the premise – life in an Igbo village, close up to the people. Very interesting.
What this book ticks off for the bingo:
✓ Not entirely sure, but it might tick off #ownvoices
✓ Illustrated cover
✓ At least somewhat historical
✓ Romance?
So for now I think this will be enough. It's only a week, let's not get carried away, right?
Are you going to participate? You can still make it!
I'm Evelina and I blog about books that made an impression on me. I love middle grade, women's, scifi and some literary too.