So do you know how we normally complain about how the month has been short and we basically haven't noticed how it flew by? Well, this time we have good reason to. February IS an incredibly short month! So there.
But despite it being a very short month, I actually managed to do a lot of reading! Most of it is because, as you have already heard countless times from me, I had a full day of basically deep-cleaning the house with text to speech reading me back my ARCs while I was toiling away. Best day ever. I mean, if I were to tell my 16 year old self that I'd say that one day about 10 hours of cleaning plus listening to books?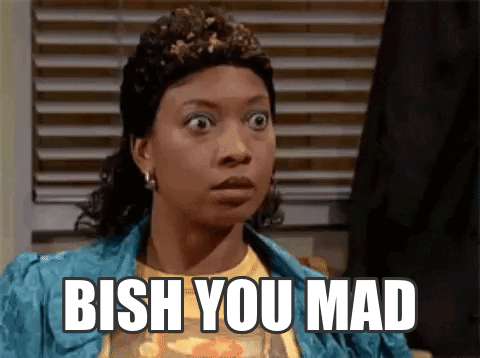 What have I accomplished in this super short February though?
I have finally caught up to my blogging calendar. And it's SUCH a relief! I have already had a few really, really and seriously busy weeks now, and it's already paying off.
So I didn't quite mention it yet, but I read 13 books. That's more than last month, and February's shorter! I'm super happy about that. Two more months like that and I'm done with my reading challenge o.o

(for… the year.)

I hauled 15, and I have failed to read more than I hauled, but hey, it's pretty close!
We also celebrated boyfriend's birthday, mom's birthday and Valentine's. A full month of celebrations!
Yes, we have gone to the awesome cafe several more times. It can not be avoided.
My blog has kind of grown a lot. I look back and keep being surprised… Thank you, everyone!
~ The Stats! ~
I have noticed one sad thing though. Book Bards are the last team ;_; come on, Bards! I'm not accustomed to losing xD KICK BUTT! There's loads of time still!
Now, onto the books. Actually, this month's reading has been pretty great! Two incredible 5 star reads, quite a lot of 4 stars and some middling books as well. I approve!
~ 5-Star Miracle Books Read ~
Well, you've already heard me rave and rave and rave about Freshwater, so I think the message went through. But you also have to know that All Systems Red was BEYOND AMAZING!!! And in a really entertaining way. Yes, it also has important material when it comes to respecting others and emancipation, but it doesn't deal strictly with tough stuff like Freshwater. All Systems Red is a book that will have you laugh (and cry!) all the way through! Gosh, I loved that book SO much. I will be posting a review on March 12th, so please, PLEASE read it!!
~ 4-Star Steady Good Books Read ~
Doorways in the Sand was a truly fun and dynamic scifi that I'll be reviewing on March 19. And most of you will have read my review of Heart Berries already, which is an #ownvoices Native American / First Nations memoir, also touching up subjects of mental health and feminism, which is definitely worth your attention. The Long Way Down was an incredibly pleasant surprise – it's been a while since I've read such an amazing urban fantasy (it's actually been a while since I've read an urban fantasy at all), and I truly loved this one. I'll be reviewing it in the coming months, and I can't wait to continue with this series – has anyone of you read more books about Daniel Faust? And The Girl Who Chased the Moon was the sweetest magical realism story ever, and although normally I don't like magical realism much, especially if it's THAT cute, this was just the right cup of tea served at the precisely right time. I absolutely loved it!! And No Sad Songs is a really cool YA about responsibility and dealing with a tough life that I'm going to review on March 7, so check it out then.
~ Okay Books Read ~
We Care for You was an alright psychological scifi about synthetic humans and how they know better than us. It's an okay but, if a little bit boring. My goodreads review can be found here. Dragon's Future was an alright fantasy, sadly, with a lack of world-building, review is here. On Being an Introvert or Highly Sensitive Person was useful enough, if you're a beginner, but not more than that. Goodreads review here. The Sea Beast Takes a Lover was yet another quite strange short story collection, featuring a few gems, and yet even more really odd stories – you will see my full review on March 5. And The Feed was an alright dystopia – original, but slow to take off. I will be reviewing it on March 14.
~ Totally Meh Books Read ~
Well, what do you know, only one meh book! It was alright up to the middle too, when it got veyr cliche and I just started skimming. The end though, tops it all. I just do not agree with the way this book ends (and that it's okay for some of the things to be forgiven), and if you want to read more about why, you can find my goodreads review here.
~ On The Blog In February ~
My blog in a nutshell? Seems to be mostly about sad/strong/empathy inducing stories AAAAND helping out other bloggers. It really does seem to be the theme in February! So if you've missed any of those #NewBloggers 101 posts, catch up now, and the books I've reviewed are almost all really recommended – and you can see just how much by the number of stars in the screenshot. Go find your next read:
~ Books Hauled ~
So this is a pretty interesting assortment of books! I'm currently reading The Sons of Ares, The Zanna Function, and I've already finished Sugar Money. They are great so far!
~ Next Week ~
Next week we will have the review of The Sea Beast Takes a Lover, then also the review of No Sad Songs (which I greatly recommend), and a #NewBloggers 101 series post – guest post by Pam @ Reverie Society – and an important subject this time – bookstagram props, and how they can be affordable. So come back to read about it on Friday!
~ #New Bloggers 101 Content On Other Blogs! ~
I also wanted to bring attention to these posts by other bloggers who have helped the #NewBloggers cause or have released relevant content even before we had the group:
Sushma @ Spunky Reads shares her bookstagram journey and what you can learn from it and take for yourself
Marie @ Drizzle and Hurricane Books talks about how you should go about writing a really great blog post
Nandini @ Unputdownable Books gives us an etiquette guide for book blogging
Marie @ Drizzle and Hurricane Books (again!) shares tips on how to be on top of your commenting game
As usual, I'm linking up with Caffeinated Reviewer and the Sunday post, also with Stacking the Shelves at Tynga's Reviews and Feed Your Fiction Addiction.
And that's it for my February! What about you? Share your links with me in the comments!
I'm Evelina and I blog about books that made an impression on me. I love middle grade, women's, scifi and some literary too.