I've been procrastinating a lot! I've wanted to post my results for a while, but the holidays and work got the better of me, so here I am, trying to put all of this into one post, although I know I really shouldn't.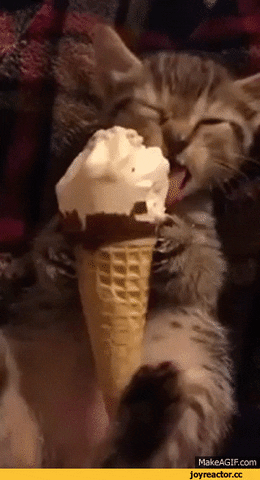 So judge me.
But here it goes. First of all, since I enjoyed the last readathon I did, I'm going to enter another one to jump-start my new year's reading. Plus, I think this is a good year's wrap-up post, as I'm not going to do a "my best books of the year" thing. More like more resolutions! Here we go:
The Bout of Books read-a-thon is organized by Amanda Shofner and Kelly @ Reading the Paranormal. It is a week long read-a-thon that begins 12:01am Monday, January 2nd and runs through Sunday, January 8th in whatever time zone you are in. Bout of Books is low-pressure. There are challenges, giveaways, and a grand prize, but all of these are completely optional. For all Bout of Books 18 information and updates, be sure to visit the Bout of Books blog. – From the Bout of Books team
There. Now that's done, I can talk about my plans. What books are you going to see on my blog during this reading challenge?
I was planning to read at least 3 books again, just like in the last one. Here are the ones I've picked (pics link to Goodreads). Them being on this list means you're going to see the reviews for these books in the upcoming week or two. So if you're curious about these titles or have already read them, don't forget to mention in the comments!
Faithful by Alice Hoffman.
This ARC has been lying in my reader for a month or two. I've heard positive thoughts on it, so I shouldn't let it linger anymore. Also, it's been published since November 1st, so my blogger shame really kicks in. This book is about a girl, suffering survivor's guilt, and the blurb seems to promise at least some magical realism – I love that in a book. Also, the cover is gorgeous! And my friends have referred to this as a 'fast read'. Perfect for a readathon! I hope I'll enjoy it.
---
Throwing My Life Away by Liz Czukas.
The fact that I never quite read books like this is exactly why I've chosen this! My expectations for this book – a cute, endearing, fast read. This book is about a girl who is trying to get back her memories, after her stepdad throws out all her school pictures and mementos by accident. This might be a romance book, or at least slightly romance – a thing I never read at all. Let's start this year off with something different.
---
Just Kids by Patti Smith.
This is a memoir by Patti Smith, about a really interesting time in the history of the world and especially music and culture – the sixties and seventies. I'm always intrigued about memoirs, because they often seem just like fiction – except you know that those are real events that happened to real people. And that's always inspiring, often quite moving or surprising. I've had this book for a few months now, time to finally see what it's about.
---
So that's it for the signups. Now! Now it's time to look at the results of the last readathon. I won't pretend that you're just as interested as I am in the number of books and pages I read, so I'll try to make it simple – let's use a nice infographic.
So there! I'm quite happy with the results! And since I've posted only one two reviews for the books I did in this challenge, I'll just sum it up through mini-reviews here, if anyone of you missed one or is curious about it.
~~~ Mini-review time! ~~~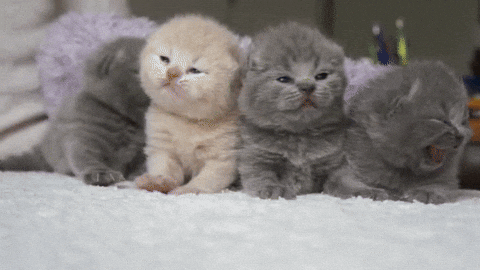 I could not resist 💗💗💗
Most of you will have read my review on this, and if you have – you know I loved it. It's a warm, lovely story for an evening. A short and satisfying read, somewhat reminiscent of a fairytale. Originally it was intended as a Halloween story, but it works fine outside of the theme as well. At least, it worked right before Christmas! If you are curious about my whole review, you can find it here.
---
Winterbay Abbey by John Bladek.
A gothic paranormal thriller which I expected much more from. A very dissatisfying ending and a very annoying main character. I did not deem this one worthy of a blog post, but if you're curious and want to find the review, you can find it on my Goodreads here.
Also, here's to hoping this layout does not fall apart. Anyone know a good way to deal with such layouts in WordPress?
---
Igboland by Jeff Gardiner.
This was a huge letdown. It was also the book with most editing fails I've ever seen. I probably edit my reviews with more attention than this book was edited. I did not post a review on my blog, but you can find it on Goodreads here, and it has an extensive list of the editing and writing bloopers. Some of them are quite bad. I don't recommend this book. Also, I hoped it would be #ownvoices, but no such luck.
---
The Complete Persepolis by Marjane Satrapi.
Recommended to me by my Blogger Buddy Jackie B. @ Death By Tsundoku, it was an intense three-day read (surprising for a graphic novel, it took me a while!), and although a slightly bumpy ride at first, I did enjoy it a lot. This book will give you loads of emotional involvement and will teach you a lot about other cultures. I have not posted a blog post on this, but if you care to read my review, you can find it here on Goodreads.
---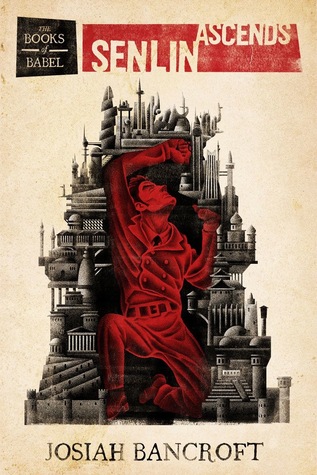 Senlin ascends by Josiah Bancroft.
And, last but not least, THIS ONE. I didn't start it during the challenge, I only finished it, but nonetheless, I've decided to count it (so judge me again! :D) This was an incredibly enjoyable book, and you have probably read my review for, because there was a blog post which was quite well received too. In case you want to find it, here it is. This book is very recommended to any fantasy lovers. This is probably my best read from the challenge.
---
So that's it! My hideously long post is over. Are you joining any New Year reading challenges? I'd love to hear about them.
I'm Evelina and I blog about books that made an impression on me. I love middle grade, women's, scifi and some literary too.