Check out on Goodreads
Get at Book Depository
★★★★✬  4.5 stars
This review has been due for a while, I'm sorry, Emma Newman! (haha…) But here we go. Brother's Ruin was a book I'd been waiting to read like no tomorrow! I was sadly denied an advance copy, so I had to ultimately wait for the release (like all mere mortals… kidding!), but when I finally got my hands on it, it disappeared in a night and left me wanting for so much more!
So let's make this review a fun list type!
Reasons to read Brother's Ruin:
✬ Rogue mages would be a good reason.
✬ All technology in this world is run by magic!
✬ Rogue mages.
✬ A really cool, inquisitive, strong-willed but nice female main character.
✬ And she has ass-kicking magic skills.
✬ …did I happen to mention rogue mages at any point…?
I could go on and on and on, so let me just give you a blurb:
It's 19th century Britain, but slightly different from our own, because every kind of mechanical instrument is run with the help of magic – especially the clocks.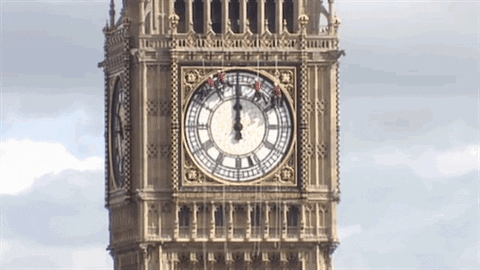 More than that, you can't just be a mage and run off with it. Mages are persecuted, taught, taken into government service and prohibited from marrying or doing anything else. As the society is pretty restrictive about what women can do with their lives, Charlotte's sickly brother gets all the schooling while she secretly makes her own living, illustrating books. Until one fateful day when the Royal Society is notified that there might be a latent mage in their family…
We find the main character Charlotte in the mess of all this – fighting for the safety of her family, hiding her own nature and protecting her brother, trying to keep her old life, but tempted by the new (especially by that handsome cheeky devil, one of the mage teachers…). And it's all in the middle of a magical mystery.
First of all, Charlotte is just such a lovely character. Not just because she's powerful, magical and caring for her family – but also because she's young and passionate, and in her passion, she fails to see when she lies to herself, can't control her emotions, tries to hide them. But she doesn't get to hide them from us! We get to see every little bit of how she is an unreliable narrator.
The story itself is quite thrilling and fast-paced. I am a gullible reader, so you will probably have it figured out by the middle, but I didn't – I kept guessing at the path Charlotte will end up choosing, as it was all quite complicated for her. On one hand, she could become a legal mage, live a life of convenience and relative luxury, solve any financial problems her family might have and not be afraid of the Royal Society tracking her down. On the other, there's some real serious shit going on in the Royal Society, and it just does not feel right. She would also not be able to marry her fiancee either, or keep pursuing a career in illustration. Who would want to get into all of that seriously suspicious stuff anyway?

You might like this if:
✬ You've always wanted to read a cross between Harry Potter, Sherlock Holmes and Buffy the Vampire Slayer (I would say..?)
✬ You adore the idea of steampunk London
✬ You like a strong, if clueless, female mage
✬ Dang, PETTICOATS AND MAGIC, people
✬ You want to get into another fast-paced magic series
✬ You've loved at least a few Victorian books, but wanted something current and a little more lively
Emma Newman's Industrial Magic series is really going to be a kicker, I feel, and I know I'll be impatiently waiting for the next release, which is planned, alas, some unclear time in 2017 (okay, so I'm a little lazy to look around). I truly can't recommend this one enough, this is entertainment at its best. All of my friends who liked Ben Aaronovitch's PC Grant (Rivers of London) series will just have to stand my constant pestering about this series, I'm afraid!
Have you heard of Brother's Ruin?
Have you read anything good that's magic related lately?
I'm Evelina and I blog about books that made an impression on me. I love middle grade, women's, scifi and some literary too.