Time for a monthly book haul and March recap! Here's to hoping that I got less books this month than previously…
(I wouldn't hold my breath…)
But, despite it not being a very good reading month, I did do something new – I had my first author interview! And it was so much fun to do. You can find it here. Now onto the haul!
So here are the ones I bought: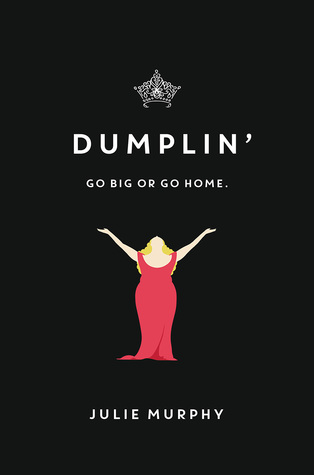 The Rest of Us Just Live Here
[GR|BD] 
was an ereaderIQ.com reminder, so to be honest, I can't really remember why it's on my TBR. I guess I'll find out! 
Dumplin'
[GR|BD]
has caught my attention several months ago when I read a review on a blog, and it just seems like a fun read. 
Brother's Ruin
[GR|BD]
is a book I was super hyped about, and I've also already read it – it came out in March. I will be posting a review soon. 
The Mountain in My Shoe
[GR|BD]
and 
White Noise
[GR|BD]
are also books that have been on my radar for a few years now, so I just grabbed them during a sale. And 
A Closed and Common Orbit
[GR|BD]
is something I've been looking forward to massively, as I loved 
A Long Way to a Small, Angry Planet
 [GR|BD]
 so much (my review
here
). But I won't be reading it just yet, because I want to read 
A Long Way
with my boyfriend before I read the sequel. And we're not even done with the 
Assassin's Apprentice
yet, so I don't know when we will start that one. Voice reading with someone else can be pretty slow.
Here are the ones I got for review:
I got
Ashes
[GR]
and
To Love A Stranger
[GR]
from a publisher email. I was going to download Ashes, but misclicked a little and NetGalley ended up marking To Love A Stranger as well… Don't you just hate it when it does that? Now I'm stuck with it. Don't know if I'll end up reading it either, because it's a good topic (AIDS, music), but I may be a little bit squeamish for it.
I'm really looking forward to
The Radium Girls
[GR|BD]
 though! Before I saw the blurb, I didn't even know it was a thing – beginning of the century, girls working in factories
WITH RADIUM ON THEIR HANDS UNPROTECTED!
Oh my god. I 
did
know that back in that day it wasn't thought to be dangerous, but oh my god. 
Have to
read this! I will probably start in April, won't put it away any longer.
As for 
The Tea Girl of Hummingbird Lane
[GR|BD]
,
I've already read that and
reviewed it here
. Strongly recommended, a lovely and emotional read.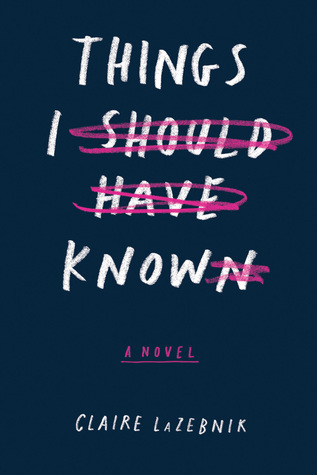 Things I Should Have Known
[GR|BD]
was the best surprise of this month! I don't read a lot of YA, but this one's definitely worth it. Great autism representation, sibling love and friendship, and so much more than that. You can 
read the review here
.
The other ones are new ones I just got, so I don't know too much about them. I am not sure about
My Counterfeit Self
[GR]
and I don't remember why I selected it, but it must have caught my attention. I chose 
Game Trivia Catechism
[GR] 
because I like geeky books, and I loved 
The Impossible Fortress
[GR|BD]
last month (review here), but now that I look at its reviews which have popped up, it's not very inspiring.
I'm really looking forward to reading 
The Foundling!
[GR|BD] 
It's like this crazy story about a man who was abducted as a baby, later returned to his parents, only to find out through a DNA test he was never their son half a lifetime ago. The book is about finding out who he was to begin with, and also finding his 
'half-brother'.
I'm extremely excited about this one.
Ones I got for free: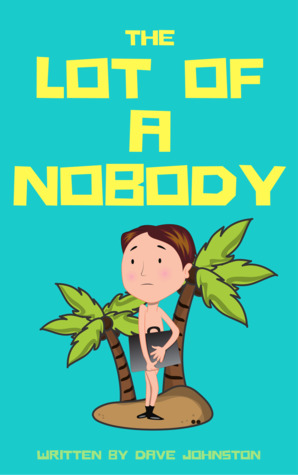 Most of them were freebies, so I don't have a lot to say about them, except that The Bride of the Blue Wind has an incredibly beautiful cover, doesn't it? As for Esther Waters, it's a Project Gutenberg copy and one of my groups on Goodreads is reading it this month.
Some reading & challenge stats:
As you can see, I'm not doing too well on my challenges… I'm totally behind on my Goodreads challenge, I also didn't get a lot of Blogger Shame books out of the way (shame on me, yet again). But at least Mount TBR isn't going that badly. Yet.
How are you doing on your challenges? And did you have an awesome book haul? Share your post links in the comments!
I'm Evelina and I blog about books that made an impression on me. I love middle grade, women's, scifi and some literary too.