It's almost the end of the year again – another wonderful year of blogging. Last year, before the very end of the year, I wanted to give everyone a push towards the positive, especially because at that time the whole internationals situation was developing, and so I came up with this post here (I'm sure it could motivate you this year too!). This year I've struggled with my blogging myself, so I will have to leave the motivational posts to someone else (I feel like Kaleena might just whip up something like that anyway, like she always does!) But I still wanted something sweet on my blog for Christmas – something that would perhaps give you all a warm little ball in your heart to cradle. And here we are! So since I'm not going to motivate you all this year, I'm going to focus on gratitude. I will highlight some bloggers who have been absolutely instrumental in my blogging journey in 2018, and I want to thank them – and also to maybe highlight them to you, if you haven't visited their blogs yet. As much as I'd like to mention all of you wonderful people who come to my blog and read my stuff, I won't be able to – I am just hoping I won't forget someone important! (We bloggers have this deep-seated fear of accidentally withholding the love.) Anyway! Let's get on with it ❤️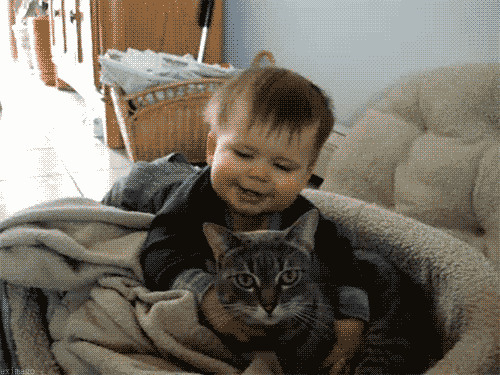 A GIF of a baby, hugging a kitty
Bloggers Who Made My 2018 Awesome!
First of all, I'd like to thank my wonderful #NewBloggers Discord team who have donated their personal time to building up the group, making the server better and solving all sorts of problems – both technical, as well as psychological, which came up in the #NewBloggers group. We have an amazing, super smart, talented and dedicated utterly amazing admin, Lauren @ Northern Plunder – and I am most grateful to her, because she has a heart of gold and basically does ALL the work so I don't have to! (Not that l'd even know how, most of the times!) Lauren, I am always impressed with your solutions and your dedication. Thank you so much!
I have to include the others too, of course! Thank you Clo @ Book Dragons 24/7, Hannah (Sophia) @ Bookwyrming Thoughts and Sam @ Fictionally Sam, Kaleena @ Voracious Reader, Amy @ The Little Booknerds in the Corner and Camilla @ The Reader in the Attic for watching over the server and also just being really awesome regulars. Also, for creating group activities, such as Blogoween or other amazing events we've had. I am awed by your passion every day, and even when I'm not there, I know the group is healthy and well because of you. I also have to thank Clo particularly for being an awesome little cookie and always remembering little old me – your tag tweets always come at the right time, when I am sad and alone, and make me feel remembered. I will always be thankful for those!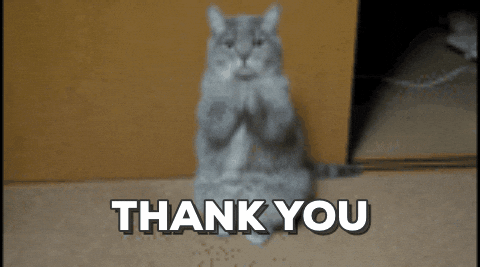 A GIF of a cat making praying hands and the caption saying Thank You
As for my blogging journey, I have a very special thanks this year to my friend Lili @ Utopia State of Mind, who has single-handedly thrust me into the world of print ARCs and personally made sure that I get some, where she could weigh in. Even aside from that, she has done some amazing things to take my blog to the next level this year, and I will forever be awed by the seemingly random kindness that she had no reason to gift to me, but she still did! I have tried to take up the mantle and reach out to "younger" bloggers to instruct and encourage them about ARCs since, and all this – thanks to Lili. Kindness is catching!
Then there is Jane who has become a close personal friend, a true soul sister to me. Jane is responsible for a lot of personal growth of mine this year – and also some really awesome recommended reads. Jane, unless I suffer from dementia, I am sure I will remember you fondly even when I'm 70. You be sure of that!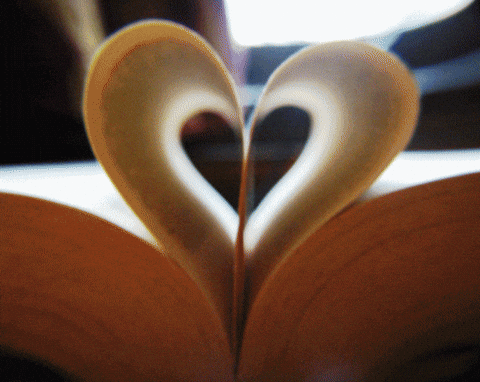 A GIF of book pages making a heart shape
I would also like to mention five bloggers who have been amazing blog buddies this year. Thank you Danielle @ Books, Vertigo and Tea, although you're on a hiatus right now and I can't link to your blog, thank you for remembering me although you chose to step away from the crowd. You are an important friend to me and l'm so happy to know you still remember me when I don't reply your messages for a month! I also have to thank you for sending me books ❤️
I also want to thank Kaleena @ Reader Voratious who came into the blogging world like a whirlwind! Thank you for staying with me through a really tough time for me – many wouldn't have. I think you are the first such person in my life! Thank you for showing me people don't always leave.
Then I also want to thank Cait @ PaperFury! Thank you for becoming my friend, and for all those long and amazing conversations we've had. Thank you for showing me that there is no "small" or "big" blogger and for giving me a chance to rant about all the blog stuff! I'll use this chance to ask all my readers to show more love to Cait next year – because I feel like a lot of us started thinking that she doesn't need our love and support anymore, now that she's a published author and all that. That's not true! Cait has been experiencing a lot of technical difficulties with her blog in the last couple of months, and I would love to see so much more love coming her way now. Don't forget that Cait was a first inspiration for so many of us! Let's remember our origins as bloggers, and the motivations when we just started out.
Then of course there's Fanna @ Fannatality! Fanna never ceases to impress me with her inimaculate sense of style (in everything!) and taste. Despite being busy, she is always a delight to talk to and I have never seen her cranky or annoyed. And I love our conversations! Fanna, in my mind, is the ultimate lady. Thank you, Fanna, for being my inspiration, always.
And of course, the list is not complete without Jackie @ Death by Tsundoku. Wondering why you're at the end of the list? Because I'm salty XD because you don't reply my messages! I knew I have been guilty of the same, but… You know! Anyway, despite our hiatus of communication, I still miss you and will always want to talk to you! I am *still* writing that paper letter to you XD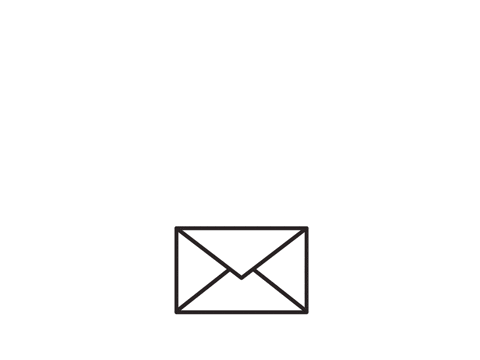 A GIF of an envelope exploding and bursting with hearts, saying thank you
Oh, but you thought I was done. Little did you know!
The list goes on.
There are some amazing bloggers out there. And I wish we had time to talk more? These bloggers are all in my heart! Charvi @ Not Just Fiction – for being enthusiastic, creative and always making me feel remembered. And since we've started with that side of the world – Shruti @ This Is Lit, Sim @ Flipping Through the Pages and Nandini @ Unputdownable Books – for being my awesome friends from such a far away culture! JJ @ This Dark Material, for being a great book discussion partner, Gayathri @ Elgee Writes for just hanging out with me. Uwadis, for always chatting me up! Andreea @ Cheeky Lines, for being basically a reading taste twin and such a cool person. Isabel, for making my Instagram happy! SarabiNEventide for being my random stuff and tea buddy (and you've got to tell me your actual name for once, those usernames are confusing for my Lithuanian brain XD), Cee Arr @ Dora Reads, Alexandra @ Reader Witch and Destiny @ Howling Library for being great blog and Twitter buddies, Laura @ FUOnlyKnew for being the BEST commenter ever, Rosie Amber for always retweeting and sharing, and Paul for trusting my tasters so much. Tania @ My Lovely Secret for sharing so many of the same feelings! Lexxie @ Unconventional Bookworms for helping me and my mom believe we could make our Etsy shop work! Dany for letting me know that my efforts are appreciated.
And now is the time to freak out about missing someone important!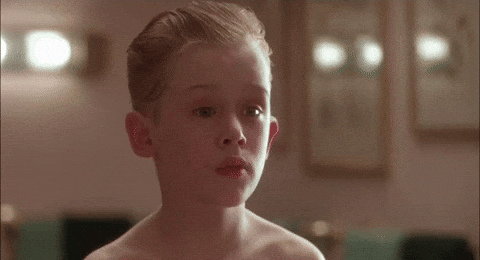 A GIF of Kevin from Home Alone slapping his cheeks and screaming
Seriously, if I forgot at least one of you, forgive me! There are just so many of you I always want to keep in my heart, and so many of you are the reason why I still blog. Thank you all, even if I haven't mentioned you! Thank you especially to those silent followers of mine who read the blog but never really speak out in the comments. Thank you to all of my followers! ❤️
I hope my gratitude post wasn't too boring to read! Who would you like to thank this Christmas season for helping you on your blogging journey? Was it a good year for blogging for you?
I'm Evelina and I blog about books that made an impression on me. I love middle grade, women's, scifi and some literary too.