So last month, nearly all of the groups I'm in on Goodreads decided to read the books I've wanted to read for a long time. I was faced with a dilemma – should I try to put myself through hell to read and discuss all of them while doing my regular job, having a boyfriend to spend time with, building a blog and already being in the process of reading 4 other books, or should I just be a normal person about it?
There's really only one answer to that though.
So there I was, facing my decision to read 6 books starting RIGHT NOW. Let's ignore the fact that I was already reading 4 others. All in all, 6 books doesn't sound half as bad. But things escalated quite quickly and 6 turned into 7 and into 8 when some of the groups decided to read "reader nominations" or "retro picks"… Which then turned into 9 and 10 after someone went "Since many of our readers started reading a new release, why not make it an extra discussion?", and frankly, I don't even know now how the 11th came by.
Either way, this was what I was stuck with:
It's not that I can't read 11 books a month. Last year I read like 101, so, sure I can! But not this month perhaps… It's my first month as a freelancer, so lots of meetings, lots of tasks, hell, I'm even teaching a class for the first time in my life.
Anyhow, like it or not, I was going to have to try. And so, I found out that I've got three types of books on my list here:
Books of greatness that can be equatable with cake  because of how awesome they are;
Books that are a chore just as much as your washing up could be;
Books that I can't even get to because stacks of other books are obscuring them.
The first batch holds The long way to a small angry planet, Death's end and Blind assassin. The second batch proudly embraces Blindness. The third batch has a glorious selection of Good omens, Roses and rot, Frankenstein, Fahrenheit 451 and Middlemarch. Seriously, I told you there were 11, but I can just recall 9. Need I tell you which batch the other 2 go in? 
Aside from that, I was also supposed to take part in discussion. So you probably know how that one went.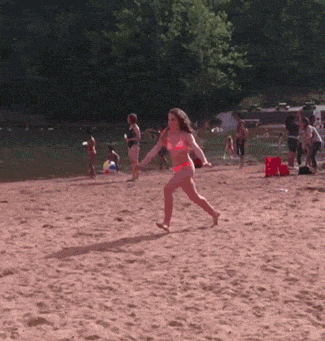 So, next time this happens to me, what am I going to do?
I'm going to try and ram my head into the wall again. Just cause I'm that kind of person.
DON'T BE LIKE ME.
I'm Evelina and I blog about books that made an impression on me. I love middle grade, women's, scifi and some literary too.