So, uhm. TIME FLIES??? I know I say that over and over again, but every time I need to do a monthly update, it's like I feel I did the last one just yesterday??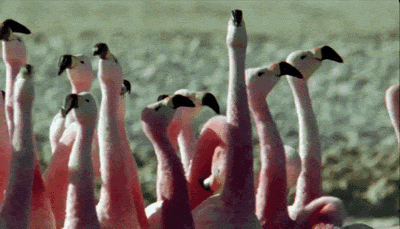 But if it's time, it's time! I'll be linking up with the usual crew at the Caffeinated Reviewer and the Sunday post, but this time I'm also linking up with Stacking the Shelves at Tynga's Reviews and Reading Reality! I will also be linking up with Book Date for It's Monday! What are you reading? and Mailbox Monday, and last but not least – a little belatedly with Feed Your Fiction Addiction.
So let's take a good, looong look at this past month. What have I accomplished?
nothing
read 10 books
only hauled 13!
got my first paper ARC copy
went on vacation
didn't have enough chocolate cake (actually, I might have)
got a ridiculous socks-looking tan on my legs
because I went on a short vacation!
launched my first monthly link-up meme! JOIN, MINIONS
Let's start from the top. Books read, posts posted, books hauled, and then – shenanigans! (Oh wait, I've already posted the list of shenanigans. Nevermind!) I also apologize in advance for any typos or spelling mistakes – yesterday at 1 AM I was still singing in a karaoke room, and I was still working half a day before I sat down to write this post.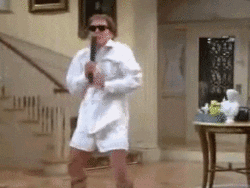 ~ Books Read ~
In August, I've started one of the best fantasy series ever – His Dark Materials by Philip Pullman. When I read the third part, I'll be reviewing them all together in a ball of anxiety over not being able to review such a bundle of goodness a joint big review. Wish me luck. Also? READ IT.
Then I've also read Practical Magic by Alice Hoffman in preparation of The Rules of Magic, coming up in October. I did like it, and it's definitely worth a read, but I wasn't in awe of it. You'll be able to read the review on Sept 15th.
One of the miracle finds of this month has been The Punch Escrow. I will be posting a review shortly, although I'm having another episode of oh no this book is too good to review and you know how that works.
And of course you all know They Both Die At The End. I wasn't in awe of this one either, although it is a good book. I have reviewed it here, and I warn for possible triggers. I know you want to get your hands on that one, you better read my warnings. Or don't come running to me crying! And cry is something you'll certainly be doing if you read this one.
The Growing Season was another wonderful read by Helen Sedgwick, and I have to say, I haven't read anything by her I haven't liked yet. I review it here. Truly recommended, especially if you are interested in feminist ideas and philosophy.
I was also overjoyed to receive The Golden House by Salman Rushdie, but I am sad to say the book failed to engage me completely. I will be reviewing it on the 8th of September. I'm still wondering if the book was too smart, or if I wasn't smart enough. Ah, the constant deal with literary.
The Thousand Tiny Miracles of Living Twice, however, might have been much less convoluted and literary than the previously mentioned one, but also much more enjoyable. Recommended as a warm, cozy tale for when you're feeling blue.
And Sip was… Strange. It's a dystopian story about how the world falls after people become shadow junkies, drinking and stealing each other's shadows. At first I thought it was YA, then I realized it wasn't… So basically, it's a dark dystopian tale with a YA tone, but with way too much horror, gore and sexual detail to actually be YA. I don't know if I'll be posting a review on my blog – possibly only Goodreads. The story was not bad, but I feel like it was just snippets, not a full book. I was left with "What did I just read..?" after I finished.
Endurance is Scott Kelly's memoir of spending a year in space – on the international space station. This book was an amazing read! I recommend it to anyone who is at least a little into space or scifi – especially scifi! Because you need to know how that space stuff really works (most of the time? Nope, not how it works in books.) It's truly amazing to read about the things that are so easy on Earth, and find out how hard they might be out there. It makes you really thankful. And inspired!
#GRAVITY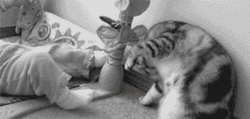 ~ The Stats! ~
So I think I'm doing fine on my yearly goal and alright on my Mount TBR goal! But not so much on my Blogger Shame goal! I was only doing current ARCs this month. I hope State of the ARC can motivate me next month.
~ On The Blog In July ~
I have posted a total of 13 times this month, and some of them were fun discussion posts which were quite popular, and I'm happy with that! Here are the posts in case you want to catch up. Unfortunately, I won't be posting so many fun discussion posts next month 🙁 because I have been insanely busy and we will have many house guests in September! So I hope you can be entertained by my reviews, at least 🙂 I will also be posting a second State of the ARC in the last week of September, so you can plan to participate if you want.
~ Book Haul August ~
So this month I got even less books! Yay me! (Isn't it funny how we'll cheer for that, of all things..?) And I won a giveaway hosted by the lovely Lucy, thank you! I never win anything lately, so it was such a wonderful surprise. Out of my review copies, I'm most excited about The Girl In The Tower, and I wouldn't have it if it wasn't for Teacher of YA who kindly informed me that I was missing out on it on NetGalley!
Win!!
Books I Bought
Books I Got For Review
And that's it for my August! What about you? I promise I'll write a more fun monthly update next month – hopefully when I've got a little bit more energy. Share your links with me in the comments!
I'm Evelina and I blog about books that made an impression on me. I love middle grade, women's, scifi and some literary too.