Check out on Goodreads
Get at Book Depository
★★★★✬  4.5 stars
I am so overjoyed to finally be blogging about this book! I have buddy read it with my blogger bestie Jackie @ Death By Tsundoku, and we've decided to do this interview-style post that I like doing so much. So you can read a similarly fashioned review on Jackie's site where I'm asking her the questions, and today you will be reading me answering hers on my blog.
So let's not dally and on with the review!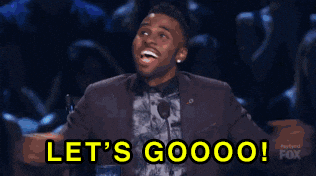 I know this is your first Rainbow Rowell novel. Did you enjoy it enough to continue to read her work?
Okay, so. This is what it feels like to read Attachments: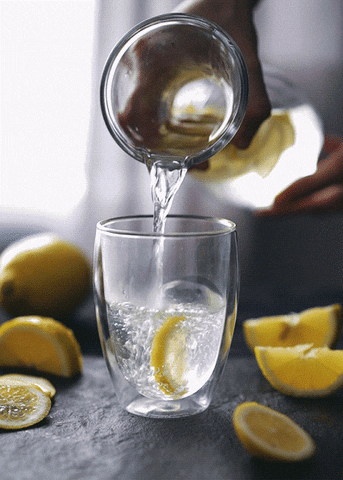 It's just so damn refreshing! It's like a cold drink on a hot day. Incredibly easily readable, flowing and so easily relatable. I am definitely going to read more!
Rainbow Rowell is known for authoring books featuring strong character development and relationships. Attachments is her debut novel. Do you think it delivered strong character development and relationships? Why or why not?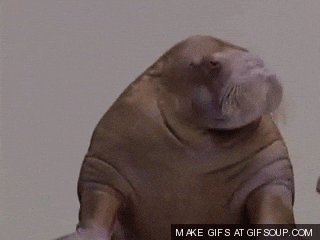 Oh yeah, I think it did! The thing is, Rainbow Rowell just gives you so much to identify with. Surely almost all of us, at least the ladies, have felt like we're not as graceful as we were at age 16. Surely we've all had a nothing-job, the way Lincoln does. Surely most of us will have felt unloved, singled out and pitied at somebody else's wedding. And I believe that that's why Rowell's characters come to life so easily! We can't help seeing ourselves in them, identifying with them. And the way those characters resolve their problems, make decisions and changes in their lives, make you believe like maybe you'll overcome those same things as well. Even if you're still struggling with them.
Out of all these characters, in my opinion, I think it's Jennifer who had the most growth in a very problematic area. Not all of us are ready to bear and raise children just because we are women. It takes way much more bravery to even ponder becoming a mother. I really respect Jennifer for what she went through.  Although that's not to discount Lincoln's growth! Or even Beth's, who also ended up making quite a few tough decisions.
Both Lincoln and Beth are stuck in some ethical dilemmas. What do you think of the way they were asked to act, and how they reacted to these situations? Would you have made similar decisions or different ones?
That's the funny thing about this book – I just connected to it in so many ways. Most situations the characters are dealing with, have more or less happened to me. Some problems were literally ones I've had or even currently am having. So I was always on the characters' side! I think they resolved everything very well. What else could they have done?
Our characters are only described physically when others are describing them, and it's not until late in the book we start to get these details. Did the book descriptions match the characters you saw in your head? What was different for you? There's just this thing about me 😀 whenever characters are being described, I sort of… Almost always throw that description to the dumpster and still imagine them the way I want to! (So boo. That must be annoying for a writer to know about me!) Of course, I keep the main characteristics (such as Jennifer being plus size, or Beth being super tall) because they matter in terms of the story, but for everything else? My imagination, my rules! However, I do admit I was surprised about Lincoln being bulky and strong, cause I first imagined him as your typical nerd – skinny and wiry. I'll admit I had to change my image of him!
One more thing I have to mention about this book, when it comes to appearances. ALL THAT CURLY HAIR LOVE! We don't have enough of that in books!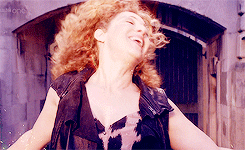 (It's funny though that Beth says tall guys are attracted to short women. Where I come from, nobody's attracted to short women. It's all about the long legs. Weird!)
Jennifer and Beth's emails appear in the email filter based on trigger words. I admit, I spent a good chunk of my time trying to figure out what words triggered them falling into the email filter. Did you do this? Did you ever question whether the emails really should qualify for the filter?
Ha! I actually didn't. I'm such a gullible reader! By the end the girls start using symbols to edit out certain letters in certain words in order not to get caught in the filter, so maybe it's that? But you have a very good point, actually. I'm not sure all of their emails would have qualified to be in the filter!
Which characters were your favorite? Why?
Oh my gosh, ALL OF THEM. I couldn't possibly pick! Like I've mentioned before, I could identify with both Lincoln, and Beth, and especially Jennifer. So I couldn't name a favorite!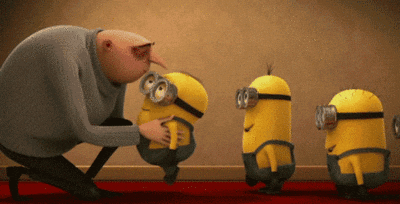 Which characters do you think were the most important to Lincoln's development? Are there any characters you would have cut from the story?
Nope, absolutely none – I don't think the story had any 'spares'! As for important ones, I think Doris did a big job of allowing Lincoln to feel more at ease and to get him out of his cave. I loved that relationship so much as well – not only a platonic one, but one between two very different individuals, different ages, too! It was very beautiful.
So that's it for my review!
I truly do recommend Attachments to everyone. Not only is it easy to read, fun, emotional, but also such an amazing gulp of nostalgia – it's all about the 90's and early Y2K. It reminded me of my school years so much! Aside from that, the tone of the book is such you will not see anymore. It might be a little bit more touchy, could even offend someone (people take much greater care trying to not offend sensitive people in books today), but I feel like that's part of the charm – it's very genuine that way, and it's so very 90's indeed. I loved this book, and if you haven't read it, you totally should. You can grab it here at Book Depository, and yep, that's an affiliate link, so it supports my blog!
Have you read Attachments or anything else by Rainbow Rowell? If you have, which book of hers would you recommend me?
I'm Evelina and I blog about books that made an impression on me. I love middle grade, women's, scifi and some literary too.