If you're looking for something dark and mythological, lurking behind a corner… Something evil that is bigger than you, older than you and so much more immense… Then you've found it. I've got some reads for the darkest time of the year (the end of December IS known as the time of the longest and darkest nights…) So buckle up, turn all the lights in the house on and get ready to +1 that TBR wishlist.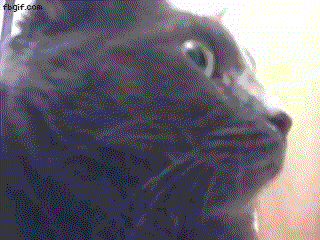 What If I Told You Something's Watching Over Us
Carolyn grew up in slightly different circumstances than most people. She and 12 other kids from her neighbourhood got in the way of an assassination attempt of a… well, ageless being. And ended up being adopted by him and taught the secrets of the world. But now… Father is gone. And Carolyn and the rest must search for him, because what is to come if he doesn't turn up might not be the end of the world, but it would surely be the end of the world as we know it. I might want to add that Carolyn is not dying to find Father, because a loving father is not something he could be called…
This book was amazing on so many levels. The incredibly dark humor. The depth of the fantasy that draws on mythologies and paints a vivid and primal world at its core, that is masquerading as our normal world to the eyes of all the rest of us. The scope of everything in this book is so huge! The ideas, the histories… I can't possibly imagine how it all fits between the covers of a book, because this is a full universe. The Library at Mount Char remains one of the best books that I read in 2017, and I'm sure I'll read it again. If you've enjoyed Neil Gaiman's and Stephen King's writing in the past, you will almost surely love this book – as it reads as a mixture of those two styles.
And by far the best thing about it? I've been had so many times by it. Never saw things coming. I bet it will feel even more so on my second reading… It's exquisite. It's incredibly smart, witty, dark, ironic and so very true to life, although as far from our common reality as you could possibly imagine.
I must warn though, that The Library at Mount Char contains many triggers – violence, murder, rape, animal violence, violence of animals against humans… It can be gory, although the humour certainly lifts the mood. But as a sensitive reader myself, I can tell you it's well worth it.
[ Shelve on Goodreads | Buy at Book Depository ]
I Was Obviously Going To Go For This One
No surprise, maybe? What list about ancient evils is complete without IT? (I know Cthulhu should be on the list as well, but shame on me – I haven't read it yet…) I have to say, I am glad about the whole IT revival that has been going on this year, mostly because of the new adaptation – I read this book when I was a teen and absolutely loved it. It has all you might want – true friendship, a dark and ancient monster, humans fighting an ultimate evil for a good cause. Another thing about it is that it's delightfully long. Although, as I've also heard others mention, I feel like the second part of the book could have been more developed, I know I will never forget this story, and I might read it again one day as well. I don't feel like I should be telling you anything more, as pretty much all of you know what the story is about by now. But I might just add that nothing beats The King at writing darkness. I had to hold off from adding at least another book of his to this list, to be honest.
[ Shelve on Goodreads | Buy at Book Depository ]
A Little Bit Of Dark Dystopia
I have really strong feelings for Metro 2033. It was also one of the most amazing reads of the year I read it in (although the less is said about the sequel, the better.) As far as I heard, the game based on this book was also amazing. The story tells us about a post-apocalyptic world of atomic-winter survivors in the Moscow subway tunnels, and the world painted in the picture is amazing. You wouldn't even think to say that of a confined space with all the problems that come with not actually living in a sustainable place. But it's more than that – this book is not just your typical dystopia, and that's what I loved best about it. The ending might have made me weep (and killed off any possible good sequels), but it was so beautiful. Yes, there is lurking evil, and it's pretty mysterious and all-emcompassing, but it's also similar to The Library at Mount Char in the way that you don't really have the full picture. And you won't know what's going on until it basically hits you head on. This is a book I believe should be read by most of you, and I also think that you'd really enjoy it.
[ Shelve on Goodreads | Buy at Book Depository ]
Fear As A Child Is Not The Same As Fear As An Adult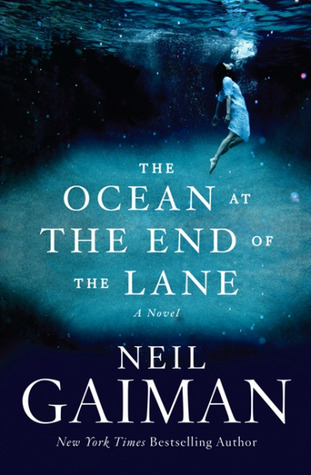 Again, I had to fight myself not to include two books by Neil Gaiman on this list, cause it just works. But one will have to suffice. If you loved Neverwhere, you are sure to love this one as well – it contains similar themes of darkness and mystery, but it also has this one element I felt that Neverwhere did not have – it's horror described through the eyes of the child. But it isn't really horror – not in the horror movie sense. This book deals in the primordial fear, the fear you have in your darkest dream of something consuming your soul rather than your body. A fear of things that are bigger, older and stronger than you. But also a belief in kindness, light, in beings that may protect you just because you are alive and that's enough for them. What I loved the most about The Ocean at the End of the Lane is that Gaiman has written a child's fear and narrative so well. I've had scarring experiences as a child, and I have to say, his depiction of childhood trauma is incredibly accurate, at least as much as I can compare real-life fear with fear of something primordial, dark and magical. This book absolutely blew my mind away… It was amazing.
[ Shelve on Goodreads | Buy at Book Depository ]
And What Is Mars Doing Here?
I'm pretty sure you thought this list would be space-free. But you know, this book still fits the theme incredibly well! So yeah, it's about Martians. But what kind or martians… This is a classical and well known collection of stories about humans' (quite failed…) collonization of Mars, and it's just as dark as it is imaginative. The stories feature old and forgotten landscapes and ruins, with things that lurk in them, be they ghosts or things still living… Things we humans have enchoarched upon, things that don't want us there. Needless to say, none of the colonists really fare well in this book. But you kind of want to side with the Martians, sometimes. What makes it perfect for this theme for me is the secretive feel of the stories, because it's about a place that you know nothing about – so you can but guess at what's going to happen, or why. Bradbudy writes the eeriness and the vastness of an unknown landscape, as well as culture, incredibly well. And even aside from dark and eerie feel, this book is so incredibly imaginative that you will scarcely be able to believe the magic of Mars that Bradbury has conjured. I remember that was one of the most captivating things for me in this reading experience.
[ Shelve on Goodreads | Buy at Book Depository ]
Have you read any of the the books on this list? Will you be adding them to your TBR? And do you have ideas for additions to this list?
I'm Evelina and I blog about books that made an impression on me. I love middle grade, women's, scifi and some literary too.