Okay, so. I really REALLY wanted to write this article. But I've realized that… Despite loving scifi the way I do, I haven't read enough to make an extensive list. I mean, I've read a lot of scifi, but not a lot of it IS about space, apparently? So instead of making a list like you normally would, I'll just make it a small list-type discussion with a few books I thought were realistic about space.
Why do I even want to talk about realistic space in books?? Well…  Scifi sometimes tends to be far fetched. Don't we read to escape this boring world? After all, that's what the "fi" stands for, right, fiction? It's all perfectly fine to put some fantasy in scifi that way, but it's also cool to know what's real and what's not. So I've decided to talk about books that are a little more realistic about space than, oh I don't know, the Illuminae Files, as awesome as that series is. So let's talk about how each of these is realistic about space. (…Not that I'm an authority, really. I'm just trying my best here.)
Obviously, the book that started it all up for me – this wondering about whether books are being realistic about the environments of space or not – was Endurance, the memoir of Scott Kelly. Obviously, there is nothing more realistic about space than the memories of a person who went there, right? This book has made me feel such immense respect for the men and women who toil for their entire lives to broaden the horizons of humanity that I felt like I couldn't think in the same way anymore. Now, anytime I read a story about kids going out to space with no training, I cringe. Or if I read about how easy it is to get around in zero gravity. Or when I'm supposed to believe gorgeous looking characters gallivanting in open space. These details now give me pause because I have been told at least a little bit of the truth of what space is really like, and I can't help but lower my head in front of these actual superhumans – our astronauts, kosmonauts, taikonauts or anything else they might be called in another part of the world.
The first book that I thought might be a candidate for this list was Seveneves by Neal Stephenson. It's the first book of his that I've ever read, and I can say for sure that it's the one that has made me acquire all of his books I could find right after I finished it (yes. That TBR.) You could call Seveneves a space opera, I guess – which is why it's relevant to the list. Nearly all of the story happens in space, on a space station. What I liked in particular was that Stephenson looked into all sorts of detail, for example, how hard and uncomfortable it is to cry in space. Have you ever thought of that? Tears don't just fall. They stick inside your eyes. You can't see through them. You have to have a napkin of some sort. There are other details such as that one, and I'd say it's a brutal book in terms of space realities – space debris, extremely confined spaces, pollution, radiation. Which is why I absolutely loved it, because it gave me so much more perspective on how that environment might actually be. For once, it's not an immaculate, clean and white space station. It's made by human hand, it has grit, it is real. You have to work to be in space. It's not a wonderland.
You might wonder why I'm putting Solaris on the list. It is a very different book, even in terms of scifi. Feelings, consciousness, understanding of self – it's as much a psychological exploration novel as one about space. Admittedly, there's not even that much space in this one. It just happens on another planet. So why am I putting it on the list? Because Solaris is incredibly good at depicting the loneliness of space. Space novels, especially space operas, are often teeming with pert, smart and fit young people in nice clothes, with amazing gadgets. But really, have you thought about it? Being in space is essentially being confined in a big metal box, drifting in the middle of nowhere, apart from everyone else in your species. And I felt like Solaris depicts that very well. Not just the isolation, but the feelings of being trapped, alone, and not really knowing much about the outside, much less even what's going on where you are.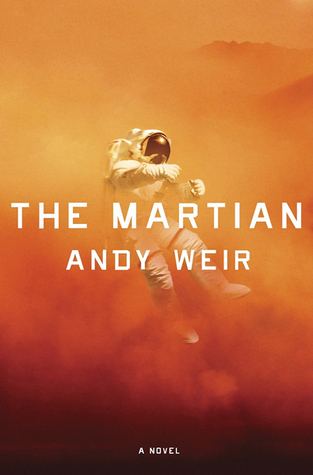 I feel like the list wouldn't be complete without The Martian! It's so very different from the rest of the books on this list, mostly because even though it tells of a very harsh environment, but it does so in a very positive vibe. Mark Watney, the main character, is basically an inextinguishable flame, he just keeps on going and fighting no matter what. But that doesn't mean that we're spared the harsh conditions. Or the even rougher ways of thinking (don't want to give any spoilers, but let's say Plan B for astronauts who survived in that book was… uhm, strong.) Mark tries to survive and he tells us about how he has to grow food basically out of nothing, take care of his own injuries, build his own home and vehicles, hack the crap out of anything he can find, basically. I'm not an authority to be able to judge, but I felt like it detailed so much about the way things actually work and how much you have to fight for it. Mark is definitely a respectable character and he does real astronauts justice with his bravery and positive thinking.
Have you read the books on this list? What do you think about realistic space settings in scifi? I'd love to hear your opinion!
I'm Evelina and I blog about books that made an impression on me. I love middle grade, women's, scifi and some literary too.